Sholonda Stone has joined the Surplus Lines Stamping Office of Texas (SLTX) as director of Information & Technology Services (ITS).
Stone previously served as systems administrator for SLTX from 2013-2017. Since then, she has been a customer support engineer and product specialist for Blue Prism in Austin, Texas.
In her new position, Stone will be responsible for SLTX's technology initiatives, implementation, and reinvestment. Additionally, she will oversee development of the new SMART system, which will replace the current Electronic Filing System (EFS).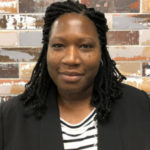 Stone is a VMware Certified Associate in Digital Business Transformation. She brings more than 17 years of technology development and management experience to the position.
Source: SLTX
Was this article valuable?
Here are more articles you may enjoy.