The employees of the state agency in charge of regulating the insurance industry in Texas might not put it this way, but in a sense, operationally at least, they have been preparing for the current health crisis brought on by the new coronavirus for a couple of years.
It was around two years ago that Insurance Commissioner Kent Sullivan pointed his 1,300-plus member staff at the Texas Department of Insurance and Division of Workers' Compensation toward the goal of creating a more nimble, agile, modernized, "best practices" organization. Since then productivity and efficiency have increased dramatically, even more so during the current work-from-home environment brought on by the COVID-19 epidemic, according to Sullivan.
Upon embarking on the modernization plan, one of the first things the department did was to move away from desktop computers to laptops for every employee and to strengthen the agency's technological capability so that employees would be able to work from home in a "high-quality seamless way," Sullivan said. In addition, there was a push to go paperless, and while TDI is not there 100%, there has been a dramatic shift toward a paperless workplace over the past two years, he said.
"Those capabilities, which we had already put in place for various reasons … coincidentally they served us really well when we were all hit by the pandemic," he said.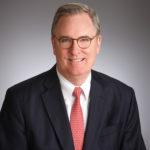 When Austin, the state's capitol and home location for most state agencies, implemented its stay at home order on March 24 with the goal of limiting the spread of COVID-19, TDI was ready from an operational standpoint, Sullivan said.
"The work we've done for the past few years has put us in a position where people really can effectively telecommute, so we were able to do all of this fairly early on," Sullivan said. The transition from central office to the home office for 90% to 95% of TDI's employees took place over one weekend, and staff productivity has been extremely robust since that time, he said.
Productivity and efficiency had already been improving at the agency, but in the weeks since the agency "moved home" there have been even greater improvements, according to Sullivan. "Our folks, I really am proud what they've been able to accomplish. They really haven't missed a beat."
Some TDI staff, including field personnel, had already been working remotely to a certain extent even before the pandemic hit. About a third of TDI employees were already working from home at times, according to TDI Deputy Commissioner for Public Affairs Stephanie Goodman. "It varied from our call center staff who worked from home several days a week to staff who only worked from home one day a week or on occasion," Goodman said an email.
Sullivan sees the ability offer the opportunity to work remotely as a great recruiting tool, one that the agency already has been using and plans to continue promoting in the future.
"I will tell you candidly that in some areas that require specialized experience or knowledge, being in the government and dealing with the government pay scales, we were in something of a disadvantage in terms of recruiting," Sullivan said. "And one of the advantages I thought we could use and I think we've used to some success was to be able to tell people that under the right circumstances they could telecommute on a more aggressive basis than otherwise might be offered by some of the private sector jobs they would be looking at."
Agent Licensing, Call Times
Agent and adjuster licensing, as well as communication with the various stakeholders — both consumers and diverse insurance sectors, including agents — are areas where the department has experienced a big increase in efficiency and productivity, in the past two years and in the past two months.
Sullivan said in an interview with Insurance Journal in May 2019 that before the department began its modernization initiatives, TDI call center wait times were averaging 30 to 45 minutes, even more in the aftermath of a major event, like a weather disaster.
"Immediately after Hurricane Harvey you might have waited upwards of an hour to get through to somebody," Sullivan said at the time.
Since then, wait times have been dramatically reduced. For agent phone calls wait times have dropped to about 30 seconds during the pandemic, compared with more than more than one minute and 30 seconds just a year ago, according to TDI. Additionally, TDI staff answered more than 12,000 consumer calls in March, with wait times averaging under 30 seconds.
Processing times for agent and adjuster licensing have also decreased significantly, from an average of 5.6 days in March 2019 to a little more than a day currently. Before TDI's modernization efforts began two years ago, wait times for an applicant to receive their license could even take up to six or eight weeks.
Goodman said the licensing process initially was a bit of an operational challenge when the pandemic first hit partly because testing and fingerprinting vendors were required to shut down, not just in Texas but across the country.
"We got very little notice that our testing and fingerprinting vendors would be closing their sites. We worked with the Governor's Office to suspend some state requirements and develop an alternate process in short order," she said.
"One of the things that we did was to relax the rules on a temporary license," added Nancy Clark, chief of staff of TDI's Administrative Division. Unlike in some other states, Texas statutes allow for temporary licensing. "Agents are allowed to operate under temporary licensure if they already have a job that is dependent upon that license," she said.
While the department hasn't seen an uptick in licensing applicants during the current health crisis, the interest in agent licensing has been steady, and applications have been filed for licenses all lines of insurance, Clark said.
The agency had only recently completed the task of moving the licensing process to one that's completely online, so the application process has been widely available and "they've been coming in every day on a steady basis," she said.
Insurance Impact and Solvency
Sullivan said he's aware of the conflicts that have arisen between businesses that have been forced to close and their commercial insurers over carrier denials of business interruption coverage during the pandemic. Other than that, so far, the only other line of insurance he has seen as being significantly affected by the coronavirus epidemic is personal auto.
Insurers have been filing auto policy changes of various kinds — including those for rebates, refunds and premium credits — in response to the fact that people aren't driving as much during the stay at home orders. Goodman said the department has been proactive in getting those filings processed as soon as possible. "We've been able to review COVID-19 related form filings the same day we received them," she said.
It remains to be seen what effect, if any, the COVID-19 pandemic will have on insurer solvency, Sullivan said. That's because "we are still very much in the middle of it. … There's simply no way to know what the solvency impact is going to be until it plays out."
Sullivan said going forward the department will continue to make operational improvements. "We're going to keep moving. We've stayed on this path of best practices and investing in infrastructure and we're going to continue down that road," he said.
Related:
Was this article valuable?
Here are more articles you may enjoy.