Dallas-based Boyd, Shackelford, Barnett and Dixon LLC added Wes Edison to the agency's team of insurance experts as senior vice president. In this role, Edison will draw on his extensive experience to deliver innovative risk management solutions for BSBD's clients.
Previously, Edison served as senior vice president at Marsh Wortham, a division of Marsh USA Inc. Before 2018, when the company merged with Marsh USA Inc., Edison had served as director at Wortham Insurance and Risk Management, where he worked for over ten years.
At BSBD, Edison plans to strengthen relationships with the nation's most trusted carriers while also developing a cutting-edge framework for serving businesses of all sizes. The ability to provide customized solutions, Edison believes, is one of the greatest strengths of the independent insurance model, which BSBD exemplifies through its commitment to service.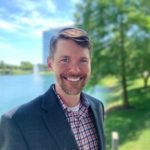 Outside of work, Edison serves as the vice president of Membership for the Independent Insurance Agents of Tarrant County and a board member for the Texas Risk & Insurance Professional Society.
Source: Boyd, Shackelford, Barnett and Dixon LLC
Was this article valuable?
Here are more articles you may enjoy.