McKinney, Texas-based BevCap Management LLC (BevCap), a program manager for both casualty and medical stop loss captive insurance companies in multiple domiciles, has appointed John Kirke as president of BevCap's Healthcare Division.
Kirke joins BevCap Management with a career of healthcare benefits experience ranging from sales at a national health insurance company to leadership at a top 25 national broker, leading clients and teams in self-insured healthcare programs through captive insurance companies.
BevCap Management is a multi-line, national insurance program manager with a focus in alternative risk structures.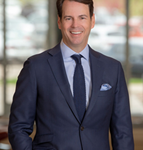 Source: BevCap Management
Was this article valuable?
Here are more articles you may enjoy.