Upland Capital Group
Dallas-based Upland Capital Group, the excess and surplus (E&S) casualty, property, and specialty insurance provider that launched earlier this year, has hired Mark Jones to be its chief risk officer, chief actuary, and head of Analytics.
In this role, Jones will manage the enterprise risk of the organization as it continues to implement its strategies for steady, long-term growth.
Jones brings with him 25 years of industry experience, most recently as the director of Advanced Analytics, Technology and Actuarial at PwC and an earlier term as vice president – senior actuary at Hallmark Financial Services Limited.
A frequent speaker on subjects such as pricing and analytics, Jones is an advanced analytics expert and credentialed actuary with in-depth knowledge of P/C insurance operations. He will bring to Upland Capital Group deep technical knowledge in artificial intelligence, machine learning, model development and production deployment, cloud-based processes, and data architecture. He is also a co-author of "Data Quality Management in the P&C Insurance Sector," a monograph published by the Casualty Actuarial Society (CAS).
Upland Capital is funded with over a $200 million of equity line by Newlight Partners and executive management.
Texas DWC
Allen Craddock has been named deputy commissioner for Hearings at the Texas Division of Workers' Compensation.
Craddock, who currently is director of Hearings at the agency, will succeed as deputy commissioner, Kerry Sullivan, who is retiring.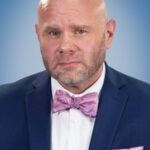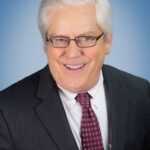 Craddock is board certified in Workers' Compensation Law by the Texas Board of Legal Specialization. Before joining DWC in 2013, he practiced full-time in workers' compensation representing medical providers, injured workers, and employers. He has served as an adjunct professor at St. Mary's University School of Law since 1999, and also served as a visiting professor of law at Pepperdine University.
Prior to joining DWC in 2013, Sullivan spent most of his professional career with the State Office of Administrative Hearings, where he served as an administrative law judge and as general counsel.
HOAIC
Homeowners of America Insurance Company (HOAIC), an Irving, Texas-based property and casualty insurance provider, has added Scott Garfield as a national account manager.
Garfield brings over 20 years of insurance industry experience to HOAIC and has spent his most recent time with GeoVera Holdings Inc. In addition to his insurance background in senior management roles, Garfield has extensive experience in account management and business development across the country. He is charged with helping to strategically expand HOAIC's national growth as the company increases its footprint across the country.
HOAIC, a Porch Group company, has been in business for 15 years and is currently writing policies in seven states.
Topics Texas
Was this article valuable?
Here are more articles you may enjoy.