New

You can now listen to Insurance Journal articles!
Charlotte-based Truist Insurance Holdings, one of the largest insurance brokerages in the United States, has agreed to acquire BenefitMall, the country's largest wholesale benefits general agency.
Truist officials said in a news release that the purchase will bring in an extra $150 million a year for Truist's wholesale division. Financial terms of the acquisition were not disclosed. The deal should close in the third quarter of this year, Truist said.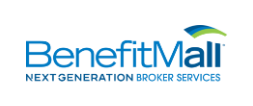 Through a network of some 20,000 retail brokers, BenefitMall, based in Dallas, provides employee benefits to more than 140,000 small and medium-sized businesses across the country, the news release noted.
Truist is a subsidiary of publicly traded Truist Financial Corp. Truist Holdings subsidiaries include McGriff Insurance Services, Inc.; CRC Insurance Services, Inc.; Crump Life Insurance Services, Inc.; AmRisc, LLC; and its Insurance Services companies (AFCO Credit Corp., CAFO Inc., and Kensington Vanguard Land Services).
BenefitMall will become part of the CRC Insurance division, a spokesperson said.
Topics Mergers & Acquisitions Texas
Was this article valuable?
Here are more articles you may enjoy.