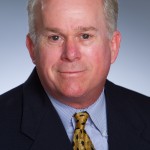 Members of the Independent Insurance Agents of North Carolina (IIANC) have elected David Purinai, who is president of MSH Insurance in Rocky Mount, N.C., as the association's new chairman of the board of directors for the 2012-13 term.
Purinai was re-elected to the IIANC board in 2008 after having served a previous six year term. An active member of the association, he most recently held the positions of secretary/treasurer, vice president and chairman elect. Purinai has also served as a liaison for many committees, including the audit, agency management and technology, education and technical committees. In 1992, he received the association's Achievement Award sponsored by the American Association of Managing General Agents for his committee involvement.
In addition to Purinai, the IIANC Executive Committee was elected as follows:
Chairman-Elect: Bobby Salmon, INSURE, Raleigh
Secretary: Scott Evans, Coastal Insurance, Shallotte
Treasurer: Jim Mozingo, MBA, Independent Insurance Group Inc., Fayetteville
Immediate Past Chairman: Tim Templeton, Senn Dunn, Greensboro,
Mark Rice, Callahan & Rice Insurance Group Inc., Fayetteville, and Ralph Whitehurst, Whitehurst Strategic Partners, Wake Forest, will serve their first terms on the board.
Judy Clemmons, Brunswick Insurance Services, Supply, Dan Gilbert, Dan Gilbert Insurance Inc., Fletcher, and Jeff Haney, Edwards, Church & Muse Inc., Charlotte, were re-elected to a second term on the IIANC board.
IIANC represents nearly 1,000 independent insurance agencies and branches across the state.