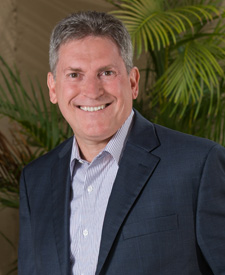 Gulfstream Property and Casualty Insurance Co., a regional property carrier providing homeowners, condominium, renters, dwelling fire and flood coverage with operations in five states, has announced the appointment of David N. Block as chief financial officer and treasurer. Block is a certified public accountant has three decades of financial leadership experience in the insurance industry.
Block joined Gulfstream after an eight-year stint at QBE Insurance where he provided executive leadership and oversight for financial planning and analysis. Prior to that position, he served at Nationwide Insurance in financial roles for 17 years and worked at the accounting firm of Ernst & Young, where he specialized in property and casualty insurance.
In his roles at Nationwide and QBE, Block's national oversight responsibilities included leading the financial planning and analysis functions, supporting growth and profitability initiatives and developing an expense infrastructure to support expense management.
"His expertise in financial planning for multi-billion dollar insurance operations, along with his extensive experience in the property and casualty industry, will be beneficial as Gulfstream continues its expansion into Gulf and Atlantic coast states," said Doug Reynolds, president and CEO of Gulfstream.
Block earned a Bachelor's of Science in Accounting degree from Indiana University. He holds both the CPCU and CLU designations.
Gulfstream Property and Casualty Insurance Company is headquartered in Sarasota, Fla., and is a regional provider of residential property insurance along the Gulf and Atlantic coasts. Formed in 2004, Gulfstream is now licensed in seven states and currently operates in Florida, Alabama, Louisiana, Mississippi and Texas.
Gulfstream has experience working in hurricane-prone states and provides a range of insurance for residents in these states, including homeowners, condominium, renters, dwelling fire and flood insurance.
Gulfstream is backed by its affiliate company, Seibels, a technology and service provider.
Was this article valuable?
Here are more articles you may enjoy.