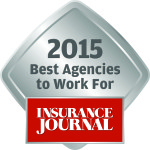 BENTON, KENTUCKY
Peel & Holland
Best Agency to Work For – Southeast
Happy Employees That Are Committed to Their Clients
---
Insurance Journal's Silver Award winner for the Best Agency to Work For in the Southeast has created a culture of commitment to clients, family values and respect. At least that is according to the employees of Kentucky-based Peel & Holland who nominated their company for the 2015 award.
"Our agency is outstanding! The owners, along with each staff member, go above and beyond to make sure that you are treated fairly and with respect," wrote one respondent of Insurance Journal's annual survey.
"They stand behind the products we sell and customer service is top notch. I am proud to say that I am part of such a fantastic organization."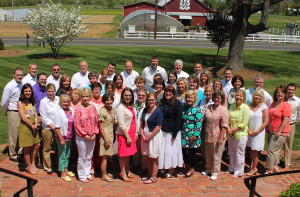 And the employees deserve a lot of the credit for making the organization as successful as it is today, says Roy Riley, president of Peel & Holland.
"Peel & Holland is only as strong as our team members. We are blessed with a GREAT team who works extremely hard, keeps our customers best interest first, and truly treats each other as family," Riley said.

The family-run company offers personal, business and employee benefits coverage, as well as coverages for public entities through its four locations in the state – Benton, Paducah, Mayfield and Murray.
In addition to employees' gratitude for the way their company values them, those who responded to the survey also raved about the contributions Peel & Holland makes in its community monetarily and through donations. The company even goes so far as to give employees time off work to volunteer.
"Our agency leaders encourage and promote employee involvement by allowing those activities to occur on company time; and they often attend and participate in the activities themselves," wrote one employee.
Riley says the goal of protecting clients from everyday risk is one the entire team is devoted to and working together helps the company accomplish that goal.
"I recognized early on in my life that insurance provides a unique opportunity for a business to engage with its customers," he said. "Insurance is one of the few businesses where in order to perform your job adequately, you have to achieve an in-depth working knowledge of your client's family or business. This creates a constant learning environment and provides a new challenge and opportunity every day."
Ultimately, employees of Peel & Holland just feel lucky to be part of such a great team.
"I was hired on as an intern with no experience and no ties to anyone in the organization. Peel & Holland gave me a chance to start from scratch and become a professional businesswoman," said one respondent.
"I've been taught the ins and outs of insurance and trained through some of the best programs available. I've been allowed to take charge on a charity project in one of my first months here. This has been the most helpful, open, and accepting office I have worked in so far."
Was this article valuable?
Here are more articles you may enjoy.