To support growth within the Georgia market, workers' compensation specialist The MEMIC Group has announced the promotion of Ben Cavallaro to the position of production underwriter.
A native of Portland, Maine, and resident of Alpharetta, Ga., Cavallaro began his career at MEMIC in 2013 as a compensation associate in the claims department. He joined MEMIC's underwriting department in 2014 as an analyst and was promoted to associate underwriter in 2016.
Cavallaro will be based in Alpharetta in his new role.
The MEMIC Group includes MEMIC Indemnity Company, MEMIC Casualty Company, and parent company Maine Employers' Mutual Insurance Company. As a super-regional workers' compensation specialty insurer, The MEMIC Group maintains offices in Manchester, N.H.; Glastonbury, Conn.; Albany, N.Y.; Weehawken, N.J.; West Conshohocken, Penn.; Tysons Corner, Va.; and Tampa, Fla.; in addition to its headquarters in Portland, Maine.
Source: The MEMIC Group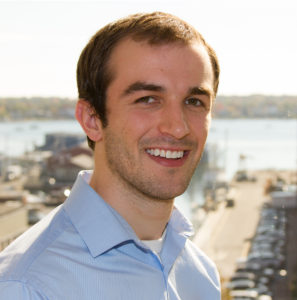 Topics Underwriting Georgia Maine
Was this article valuable?
Here are more articles you may enjoy.