Fast-moving Hurricane Michael is expected to be a significant storm for the Florida Gulf Coast, and the state's top insurance regulator says the insurance industry is ready to respond to whatever destruction it may bring.
"Through Hermine, Matthew and Irma our industry has indicated an ability to respond to these events and we expect they will continue to be able to do the same thing … Our industry is ready to respond to consumers' needs," said Florida Insurance Commissioner David Altmaier.
Following a call with the Florida Chief Financial Officer Jimmy Patronis that 35 insurance companies were invited to participate in, Altmaier spoke with Insurance Journal saying OIR's main message for the industry is the importance of helping customers in the immediate aftermath of the storm, and he has no doubt that's what they will do.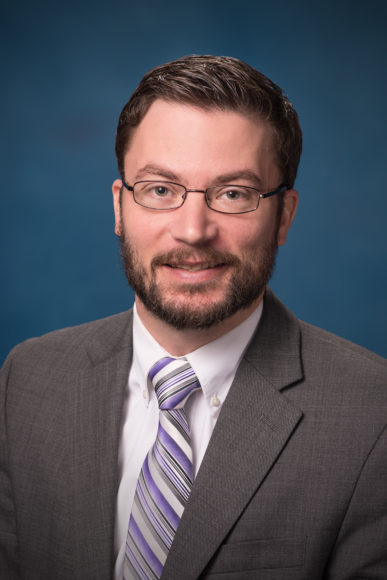 "A lot of consumers are going to be trying to reach out to their agent, to their companies, to file claims, to ask questions and the number one thing our industry needs to be able to do in those instances is be ready to handle that call volume, ready to answer those questions, and be ready to get out to those impacted areas to make sure they are very expeditiously handling [consumer] needs," Altmaier said.
If there is anything preventing the insurance industry from meeting those needs, Altmaier said OIR wants to know right away so it can assist insurers in those situations.
"At the end of the day, what we are primarily focused on is making sure consumers reach out to insurance companies as soon as possible and making sure insurers have the ability to respond as expeditiously as possible," Altmaier said.
Altmaier stressed responding quickly will be imperative to not only getting people back on their feet, but also ensuring that state's assignment of benefits crisis does not worsen.
He said his office will be reiterating the message to consumers on the importance of reaching out directly to their insurers before starting repairs on their homes.
"In the aftermath of the storm we are going to have a lot of consumers ready to file claims and the most important thing for the industry is to make sure you are accessible to those consumers and you have the ability to respond quickly and understand [the customers] next steps in the process," he said. "OIR is here and ready to assist with that to the extent that we can."
Hurricane Michael was expected to become a near Category 4 storm by Wednesday afternoon, first hitting the Florida Panhandle or Florida Big Bend area, according to the National Hurricane Center. Winds could go higher than 110 miles per hour with a storm surge of 8 to 12 feet possible in some areas. Rainfall totals could reach as much as 12 inches. There is also a threat of tornadoes from Tuesday night through Wednesday.
Catastrophe modeling firm RMS predicted in a commentary Tuesday by Chief Research Officer Robert Muir-Wood that Michael is likely to make landfall Wednesday afternoon near Panama City, Fla., with Destin, Fla., also likely to be seriously impacted.
Because the storm is expected to be "fast-moving," RMS said, flooding is not expected to be a large loss driver with Michael unlike Hurricane Florence that caused significant flooding in the Carolinas a couple weeks ago.
"A fast-moving storm mitigates the possibility of high rainfall totals that would be caused by a slow-moving or stalled storm," the RMS commentary said.
However, storm surge, RMS noted, is a big risk.
"Severe storm surge is a possibility over a large portion of the Florida Panhandle, with the highest surge expected to the right of the storm's track," RMS said. "Current projections forecast large swaths of coastline exposed to storm surges reaching more than nine feet above sea level."
Altmaier said Tuesday it was difficult to say how many Florida policyholders will be affected by Michael, but he noted OIR has conservatively estimated as many as 500,000 policyholders could be impacted. That number could be more or less depending on where the storm actually makes landfall.
"We looked at the path of the storm and then we looked at a really broad region and considered a lot of different scenarios of where this storm could potentially go with respect to how many people may be impacted," Altmaier said.
Citizens, the fourth largest insurer in the Panhandle region in terms of direct premium written, according to data from A.M. Best, estimated Tuesday it has about 21,500 policyholders within the current "cone of the storm." Of those, Citizens said about 4,000 policyholders may be affected by hurricane-force winds.
Citizens spokesperson Michael Peltier said the insurer is "confident" it has the resources to handle customer claims resulting from Hurricane Michael and has "ample adjusters under contract to handle claims." He added the insurer will be ready to set up mobile claims centers in the region once the storm passes and it is safe to return.
"We're urging policyholders with claims to contact us as soon as they can so we can start repairs. Our policyholders also have the ability to file claims online," Peltier said in an e-mail.
Altmaier said he doesn't expect a claims adjuster shortage in the wake of Michael as was the case last year after Irma, which came on the heels of Hurricane Harvey in Texas.
"An adjuster shortage is not an issue [insurers] are expecting at this point. It is on our radar but not something we are overly concerned about," Altmaier said.
CFO Patronis said in a statement Tuesday that he had confirmed there are currently more than 232,600 licensed individuals who are available to adjust hurricane damage claims in Florida. He also stressed that insurance companies must be prepared and have an appropriate number of adjusters on staff to meet consumers' post-storm needs.
"I put Florida's insurance industry on notice that I expect that they will be ready to serve Florida families after Hurricane Michael. We'll do everything possible to protect residents throughout the entire post-storm process," he said. "Recovery must be easy and fast so that Floridians can get back to normal as quickly as possible."
DFS said once Hurricane Michael has passed, insurance companies will be required to report daily claims information.
State Farm, the second largest insurer in the Panhandle according to A.M. Best, said it is also "fully prepared and ready to respond" with a mobile workforce catastrophe claims response team, an on-the-ground claims team, as well as agents, staff and local employees "available to help customers with claims following a storm."
"In addition to our on-the-ground team, we are supported by our in-office operation in the three hub locations and Initial Loss Reporting. Our In-office operations (located in Atlanta, Dallas, and Phoenix) are staffed 365 days a year with licensed claim handlers who are available for our policyholders immediately following a catastrophe event to assist them with their claim following a catastrophe," said Michal Brewer, Public Affairs specialist for State Farm in Florida.
The storm is expected to impact Tallahassee, Florida's capitol and where the Office of Insurance Regulation is located. Governor Rick Scott closed state offices in the affected counties for three days, starting Tuesday.
Still, Altmaier said senior staff and staff involved with overseeing the insurance industry's response to Michael will be working remotely as needed over the next several days.
"From a continuity of operations standpoint, we are in good shape," Altmaier said.
Topics Carriers Catastrophe Claims Florida Hurricane Market Policyholder
Was this article valuable?
Here are more articles you may enjoy.