Tennessee Insurance Commissioner Julie Mix McPeak's tenure as president of the National Association of Insurance Commissioners (NAIC) may have come to an end, but her work as an insurance regulator will continue for some time thanks to her recent reappointment by Governor-Elect Bill Lee, who takes office next week.
McPeak, who was first appointed to head the Tennessee Department of Commerce & Insurance by outgoing Gov. Bill Haslam in January 2011, says she is thankful for the opportunity to lead the NAIC in 2018, and is ready to continue her work with the association and the state of Tennessee's new administration.
"My main take away is that the state-based system of insurance regulation is solid, works very well in the United States market, and that we still are the world leader in terms of financial oversight, consumer protection, and competitive market," McPeak told Insurance Journal in an interview last month.
Insurance Journal: It's been a big year for you. What were some of the accomplishments?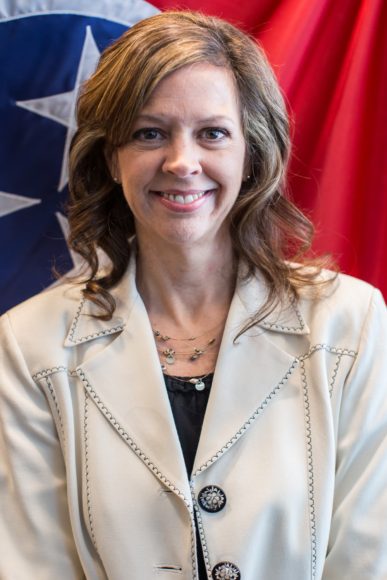 McPeak: It really has been a fun year as NAIC president, and such a privilege to serve in that capacity. And then, I really couldn't be more honored to be asked to continue in this role with our new governor, Bill Lee, coming aboard in January.
I would say that there were a couple of things that I felt very strongly about at the first of the year that we were able to bring to conclusion and near-conclusion. And the first being the suitability for annuity transactions modification . … We were able to get a draft that has now been released for comments, and actually [brings] us to a place where we can have discussions with our federal counterparts …
Additionally, [the] implementation of the European Union covered agreement, and revisiting the Credit for Reinsurance Model, were certainly key during this year. … [Also] I was very pleased with our public relations campaigns around flood insurance and then also texting while driving.
IJ: Flood has obviously been a big topic in the insurance industry and there's been a lot of movement towards trying to get more of a private market. Do you see opportunities for a private flood insurance market in Tennessee like what they've done in Florida?
McPeak: Yes, we would certainly like to explore those opportunities for Tennessee, and we have had our own issues with water and floods, and a very low flood insurance uptake for consumers. But for the most part though, I'm equally focused on long-term reauthorization of the NFIP program, and I feel like if we can get some sort of indication about how that is going to look for the near future, it would give us a lot more opportunity to explore the options for our Tennessee market as well. But the Florida model seems to make a lot of sense for the state, and that's where we would begin our analysis.
IJ: You're one of the few female regulators in the country – is there anything you want other woman to know about taking on this role in an industry that's so male dominated?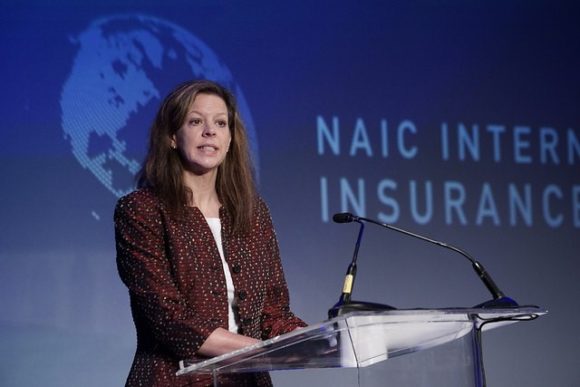 McPeak: It's interesting that you ask that question, because I spent some time even in San Francisco at our last national [NAIC] meeting encouraging some of our other female commissioners to seek out leadership in terms of officers and committee leaderships. We are not as powerful in number, but I think that we are mighty in attitude for sure, and I noticed during my year as president how many times particularly internationally where I could be the sole female in the room, and that is certainly something I would like to see changed.
I think that female insurance regulators, number one, are extremely capable and I think the industry benefits when our voices are heard.
IJ: Do women often ask you for advice or come to you with frustrations in terms of reaching a leadership position in the industry?
McPeak: I don't think frustrations or advice but we just more share stories of being the sole voice in the room and supporting each other and talking about the difficulties of being a female leader. For example, a lot of times when you're just chatting with folks before a meeting, females are generally asked more about families or kids, and so there's certainly a question about managing all of the responsibilities simultaneously, but I think a lot of women are certainly very capable leaders, and we just need to encourage them to step up and take on those roles.
Moving forward into 2019, McPeak said incoming Gov. Lee's new administration will help determine what the department's legislative priorities will be, but she expects that health insurance will be at the top of the list.
IJ: You will soon be under a new administration…What are your priorities next year?
McPeak: Certainly, maintaining competition in our health insurance market, that's been a big focus in Tennessee for my time here, we want to remain focused on that. Also, our new administration is very interested in efficiency of licensure, and we do a lot of things at Commerce and Insurance besides just insurance, and so I think that's going to be a large focus of ours going forward as well. …
I don't know that we're going to have workers compensation issues coming up in this session because we have had year over year of premium rate decreases based on some of the reforms going back during the Haslam administration. So right now, our workers compensation market is extremely competitive, and I don't know that we'll be looking at any significant legislative revisions this session.
IJ: Can you talk about the growth in the state's captive insurance market?
McPeak: We are very pleased with our captive market and the success of the program since it's revitalization in 2011. … I have to really give kudos to Governor Haslam, who recognized that the market was completely underutilized in Tennessee when he came into office in 2011. We had two captive insurers at that time, and he really wanted to refocus … we really looked at legislative revisions, adding a lot of support for captive insurers, not only in the executive branch, but in the legislative branch in creation of a Captive Insurance Association – really, involving all the stakeholders in revitalizing our market. And what we discovered is we did get some of those re-domesitications in Tennessee, but we found a lot of interesting pieces in captive insurance as well.
IJ: What are some of your other priorities for the Tennessee department this year?
McPeak: Certainly we are dealing with consumer awareness of private flood, and actually earthquake as well. We had a few minor earthquakes in Tennessee in the eastern part of our state [last month], so consumer awareness around those issues … We are also going to be very much engaged in the international activities, because we have such a growing industry in Tennessee that has global connections, either involved as a subsidiary or part of a holding company system with global reach. So we want to make sure that we are looking holistically at the financial analysis and the risk associated with those firms.
IJ: What are you doing to regulate the [Tennessee] auto and homeowners markets to keep them stable, and is there anything on the horizon that you're keeping an eye on?
McPeak: We are keeping eye on the market, but I am pleased to say, and I'm knocking on wood here, that our markets are very competitive in homeowners and auto insurance, and we have more insurers wanting to come in and write in Tennessee all the time. We're very pleased to welcome new carriers – we certainly put them through our admission standards – but we're very happy to have companies deciding that Tennessee looks like an attractive market. I think that it's because we haven't had a lot of unusual claims experience, and it's somewhat predictable, and it's a very competitive market.
Hear more from the interview with Commissioner McPeak:
Was this article valuable?
Here are more articles you may enjoy.