Jackson Sumner & Associates (JSA) has hired Joi Neike as director of Business Development for the North Carolina-based company.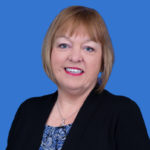 Neike has worked in the marketing and communications field throughout the country for more than 20 years, most recently serving as senior vice president of Marketing & Business Development for Jaffe & Associates based in Washington, D.C.
Neike will work with and support the JSA Marketing reps throughout the states they serve and will forge relationships with JSA's agents and agencies, industry affiliates, aggregator partners, and companies.
JSA is an excess and surplus lines managing general agent (MGA) that began in 1981 in Boone, North Carolina. JSA offers a range of insurance products including property, casualty, automobile, garage, professional liability, and personal lines. JSA is licensed to do business in North Carolina, South Carolina, Virginia, Georgia, Tennessee, and Maryland.
Was this article valuable?
Here are more articles you may enjoy.