Super-regional business insurance company FCCI Insurance Group has promoted Kimberly Burnside to Regional vice president leading the Southeast Region. She will be based out of Atlanta.
Burnside has been with FCCI for nearly 3 years. She began as the managing director of the Southeast Region where she led the regional underwriting team. She managed field marketing, sales support and key agency relationships.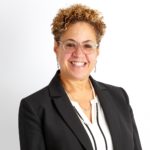 Prior to that, she was with Liberty Mutual Insurance where she served as the senior underwriting manager for 5 years. She has also held two other managerial positions with Harleysville Insurance and AIG.
FCCI Insurance Group is a super-regional mutual insurance company providing business insurance coverage, services and surety exclusively through independent agents. FCCI specializes in agribusiness, construction, manufacturing, medical & professional services, offices, restaurant & hospitality, retail, services & repair, and wholesalers & distributors. The company is headquartered in Sarasota, Fla.
Was this article valuable?
Here are more articles you may enjoy.