Gulfstream Property and Casualty Insurance Co. has appointed appointment of Lisa B. Thompson to general counsel, vice president of Legal & Compliance.
Prior to joining Gulfstream, Thompson served as senior vice president of legal and compliance for Bankers Insurance Co. She began her insurance career in 2001 and became a member of the Florida Bar in 2007.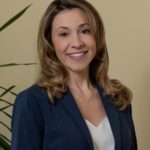 Her expertise includes transactional law with a strong focus on regulatory compliance.
Founded in 2004, Gulfstream, a Sarasota, Florida-based insurance company, provides homeowners' insurance and related services to customers in Alabama, Florida, Louisiana, South Carolina, and Texas.
Was this article valuable?
Here are more articles you may enjoy.