ClearPath Mutual Insurance Co. has appointed Kim Sellers as the company's first production underwriter. Sellers will be based out of Burns, Tenn., and will handle agents in Kentucky and Tennessee.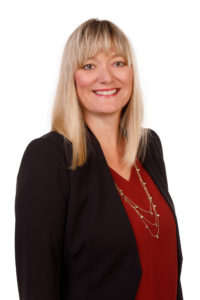 As production underwriter, Sellers is responsible for writing new business and retaining quality renewal business, along with managing and building relationships with agency partners. Sellers will evaluate new business submissions and renewal accounts to determine acceptability and the appropriate course of action based on company underwriting guidelines and risk selection standards.
In her role, Sellers will travel to agencies and insureds on a regular basis to perform field underwriting and assist agencies with sales presentations.
Sellers most recently held the position of workers' comp production underwriter at FFVA Mutual Insurance of Maitland, Fla., where she wrote workers' compensation policies of up to $1 million premium while managing relationships with over 90 independent agencies. Prior to FFVA, Sellers was a team leader and WC Underwriter at Crump Insurance Group.
ClearPath Mutual Insurance Company is a monoline workers' compensation insurance carrier domiciled in Louisville, Ky., with approximately 7,300 policyholders and nearly $54 million in premiums. ClearPath Mutual is also licensed in Tennessee and plans to begin writing workers' compensation coverage there by the end of 2019.
Was this article valuable?
Here are more articles you may enjoy.