Mississippi's insurance commissioner was re-elected to a fourth term Tuesday.
Mike Chaney, a Republican, defeated his Democratic challenger Robert Amos of Byram who does private job training.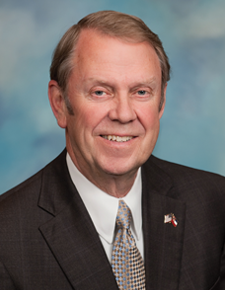 A former state lawmaker from Vicksburg, Chaney, 75, said he will continue trying to get private insurers to write more policies that cover wind and hail damage in hurricane-prone coastal areas, the Associated Press reported. He also says he wants to divert part of a tax on insurers to pay for rural firetrucks and a limited form of insurance for firefighters, AP said.
Chaney, a Mississippi native, is the state's 11th Commissioner of Insurance and also serves as state Fire Marshal. He has also served the National Association of Insurance Commissioners (NAIC) as chair of the Property and Casualty committee for five years.
Was this article valuable?
Here are more articles you may enjoy.