The Central Insurance Companies have promoted David Lee to vice president of the Southeast regional office, effective November 25, 2019.
Lee will replace Senior Vice President Keith Moore who will retire on November 22, 2019.
A graduate of the University of Georgia with a degree in Business Management, Lee joined Central in 2003 in the Claims department. During his career with Central, he has also held positions in both Personal Lines and Commercial Lines Underwriting before becoming marketing manager for North and East Georgia.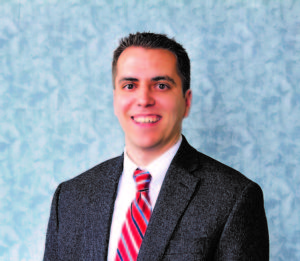 He was promoted to regional marketing manager for the Southeast region in 2016, managing the five regional marketing managers. Most recently, Lee was promoted to assistant vice president in June 2019 to work with Moore on strategic perpetuation of the underwriting, marketing and claims functions serving Central's agency partners in Georgia, Maryland, North Carolina, South Carolina, Tennessee and Virginia.
Central Mutual Insurance Company is a personal and commercial property and casualty insurance company operating exclusively through independent insurance agents in 24 states.
Source: The Central Insurance Companies
Was this article valuable?
Here are more articles you may enjoy.