Former Mississippi Attorney General Jim Hood has joined Weisbrod Matteis & Copley PLLC, a litigation firm with a focus on representing policyholders affected by natural disasters.
He will serve as counsel in the firm's Jackson, Miss., office.
Hood, a Democrat, previously served for 16 years as attorney general in Mississippi. Serving as assistant attorney general when Mississippi filed the first state case against the tobacco industry in the 1990s, he has worked aggressively to use civil litigation to curb corporate excesses, according to a statement. He led states in litigation against credit‑rating agencies following the Great Recession and more recently initiated state action against, among others, the pharmaceutical industry and Google.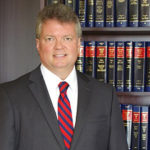 In his 16 years as attorney general of Mississippi, Hood recovered more than $3 billion from corporate defendants, including insurers denying payments to victims of Hurricane Katrina.
Hood will lead WMC's State Attorneys General practice by representing states in their efforts to hold companies liable for harm to consumers and economic damage to states. He will also build on his work pursuing insurers following Hurricane Katrina by representing public entities, businesses, homeowners and other policyholders in their efforts to recover insurance monies after hurricanes, tornadoes, earthquakes and other disasters. Hood will not be working at WMC on specific matters that he oversaw as attorney general.
For the past several years, WMC has represented the State of Mississippi in a number of Hurricane Katrina-related lawsuits against insurance companies.
In addition to representing Mississippi in Katrina-related litigation, WMC represented two whistleblowers against State Farm in a matter that went to the U.S. Supreme Court. WMC's team prevailed over the insurer in a unanimous decision, the firm said.
Hood left his post as attorney general in an unsuccessful run for governor of Mississippi in 2019.
Weisbrod Matteis & Copley PLLC was founded in 2011 and now has approximately 50 lawyers and 100 employees. In addition to representing individual plaintiffs, it represents Fortune 500 companies and major financial institutions, including hedge funds, real estate developers, food companies, technology companies, private equity firms and construction firms. It operates in five locations: Washington; Ft. Lauderdale; Philadelphia; San Juan; and Jackson.
Was this article valuable?
Here are more articles you may enjoy.