ONI Risk Partners, an EPIC Company, has hired Brian Woods as a Commercial Insurance Risk Advisor in Kentucky.
Wood will consult with mid-to-large commercial insurance clients in the Louisville area to identify, assess, and manage the overall impact and cost of risk.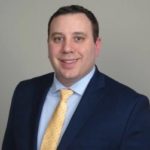 Woods has experience delivering specialized services to clients in the private sector where he worked for a national insurance company as a marketing representative. Prior to that, he served in the U.S. Navy for seven years and was awarded two Joint Service Achievement Medals for innovative problem-solving abilities and a Navy Achievement Medal for meritorious service.
ONI Risk Partners offers business risk management services, employee benefits plan as well personal lines insurance options.
Was this article valuable?
Here are more articles you may enjoy.