Valent Group, the risk consulting and insurance division of EBSCO Industries (EBSCO), has hired former attorney and business owner Billy DeBuys as vice president in its Employee Benefits practice.
DeBuys comes to Valent Group after serving as a workers' compensation litigator for privately held companies such as Georgia-Pacific, Buffalo Rock, Drummond Company and Rockwood Casualty Insurance. He also has previous experience as commercial business owner in the Birmingham area.
According to Paul Barber, Valent Group president, DeBuys will focus primarily on caring for its employee benefits clients but will also consult on workers' compensation-related coverages in its Property & Casualty practice.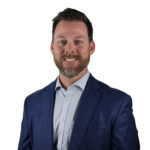 Prior to Valent Group, DeBuys spent nearly eight years as a litigator with Starnes Davis Florie, one of the largest litigation firms in Alabama, and several years leading Apollo Roofing, a commercial roofing contractor based in Birmingham.
Valent Group provides risk consulting and insurance for businesses, employer benefit groups and individuals across Alabama and nationwide. Valent Group is an independently owned firm headquartered in Birmingham, Alabama, with offices in Huntsville, Mobile and Decatur. They are a subsidiary of EBSCO Industries, a privately held global company.
Founded in 1944 by the late Elton B. Stephens, EBSCO Industries, Inc. has evolved into a global company with businesses in a range of industries, including information services, publishing and digital media, outdoor products, real estate, manufacturing and distribution and business services. Headquartered in Birmingham, EBSCO operates divisions and subsidiaries in 23 countries.
Topics Alabama
Was this article valuable?
Here are more articles you may enjoy.