Centauri Specialty Insurance Holdings and its subsidiaries have added Tom Brady as vice president of Claims.
Brady joined the team in April 2020 and is responsible for all facets of the claims operations, including setting policies and procedures, TPA oversight, coordination of adjusters, and management of Centauri's catastrophe preparedness program.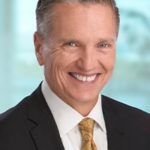 Brady has more than 30 years of insurance industry experience. Prior to joining Centauri, he spent 10-plus years at IMS Claim and Catastrophe Services, a large regional catastrophe adjusting company, where he directed internal managers and field staff to meet operational, financial, and service requirements. In the event of a catastrophe, he would establish and deploy a field office with all essential resources.
Early in Brady's career, he was "in the field" where he managed a portfolio of property, casualty and catastrophic insurance claims from filing through resolution for the state, region or nation, depending on the event. In addition to handling property claim files, he also represented carriers, alone or with counsel, in various pretrial hearings and mediations. He parlayed his early success in claims to a successful agency career where he was an agency owner in the state of Florida on both the captive and independent agency side.
Centauri Insurance is a property and casualty insurance company based in Sarasota, Fla., which currently operates across nine states with continual plans for expansion.
Was this article valuable?
Here are more articles you may enjoy.