BKS Partners, a Tampa-headquartered insurance brokerage and risk management firm has appointed Frank Baker to partner.
Baker joined the firm as a founding member in 2006. He came aboard with experience in Tampa's recreational maritime interests and assisted with building BKS' maritime practice, including the consummation of a joint venture with national boat dealer Galati Marine.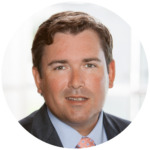 Over the years, Baker has formed relationships with real estate firms and financial institutions, as well as clients in the healthcare, maritime and hospitality industries, and exceeding annual source and production goals since joining the firm.
BKS Partners is insurance brokerage firm delivering commercial insurance and risk management, private insurance and risk management, employee benefits and benefit administration, asset and income protection, and risk mitigation services to clients throughout the U.S. and abroad.
BKS Partners is an affiliate of BRP Group, Inc., an independent insurance distribution firm. BRP represents over 500,000 clients across the United States and internationally.
Was this article valuable?
Here are more articles you may enjoy.