Atlanta-based INSUREtrust has added Patrick Waldrep as an account manager in Georgia.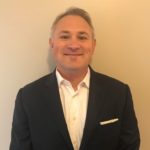 Before joining INSUREtrust, Patrick worked as a sales manager for State Farm where he was responsible for growing and servicing all aspects of the agent's book, including gathering submission documents, rating the exposure, onboarding new clients, issuing binders for auto, home, commercial, life and bank policies.
INSUREtrust, located in the Atlanta metro area, is a national insurance wholesaler focused on insurance for emerging risks generated with using the Internet – such as privacy and security breaches for more than 23 years.
Was this article valuable?
Here are more articles you may enjoy.