The Liberty Company Insurance Brokers has added Mike Cuevas to the firm's Ft. Lauderdale, Fla., office.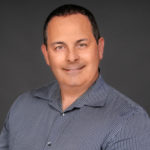 Cuevas has more than 30 years of experience with previous stops at Coastal Premier and Van Ameringen's Insurance. Cuevas has worked with clients in all lines of risk management including, life & health, personal, and commercial coverages.
Cuevas will work to service the high value home market.
The Liberty Company Insurance Brokers provides producers and agency owners a platform to create equity value the growing organization. Liberty is an independently owned, full-service broker with offices throughout the country.
Was this article valuable?
Here are more articles you may enjoy.