Reliance Partners, a privately-held commercial insurance agency for the transportation and logistics industry, has promoted Missi Shelton to vice president of Customer Service, National Accounts.
Shelton will lead Reliance's National Accounts customer service division, focusing on the agency's largest transportation and logistics clients.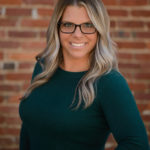 According to COO Laura Ann Howell, Shelton has worked to help grow the National Accounts division since she joined Reliance Partners' Customer Service team in 2016, bringing with her more than 17 years of insurance experience.
Prior to Reliance, she spent the majority of her career in sales and customer service in the commercial insurance industry.
Reliance Partners has locations in Chattanooga, Tenn., Birmingham, Ala., Chicago, Austin Milwaukee, Wisc., Sacramento, Calif., and Tampa, Fla., with a national client base largely concentrated in the transportation and logistics space.
Was this article valuable?
Here are more articles you may enjoy.