West Town Insurance Agency of North Carolina Hires Roberson as Producer
West Town Insurance Agency, Inc. has added Amy S. Roberson, a business development professional in the medical industry with over 10 years of experience, to the company as an insurance producer, effective April 1, 2021.
With the addition of Roberson, West Town now has four producers across two locations in Edenton, North Carolina and Chicago.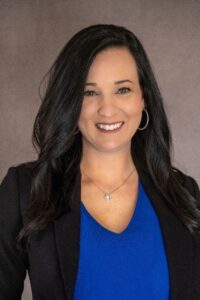 According to Leah Farmer, director of Operations at West Town Insurance Agency, Inc., Roberson's hiring is part of the agency's business development strategy to expand its market share in eastern North Carolina.
Roberson has experience in the wealth and medical industry. She started her career as a licnsed physical therapist assistant and transitioned to roles in both medical device sales and consulting services to physicians and other health care specialists, including patient care, billing, and outside marketing. In 2013, she formed her own boutique business with a focus on interior design consulting to individuals and local small businesses. Ancillary services to design included inventory management, market trend forecasting, and creative marketing and social media strategies.
West Town Insurance Agency, Inc. is a wholly owned subsidiary of Integrated Financial Holdings, Inc.. The Agency was established in 1990 and is a Trusted Choic independent insurance agency based in Edenton, North Carolina. It represents a number of different carriers.
Stephens Insurance Adds McGriff's Graham as Senior Vice President in Alabama
Stephens Insurance, LLC, an affiliate of independent financial services firm Stephens Inc., has hired Emris Graham as senior vice president of its Property and Casualty division. He will be based in the Birmingham office.
Miles Stephens, president and CEO of Stephens Insurance, said Graham's risk management and advisor experience will help strengthen its property and casualty advisory services. Graham will work in conjunction with fellow Birmingham office team lead Tice Young to continue providing service to existing and new clients.
A 16-year veteran, Graham most recently served as a senior vice president at McGriff, Seibels & Williams in the Energy & Construction Practice group with an emphasis on upstream, midstream, and downstream related risks.
Stephens Insurance is headquartered in Little Rock, Arkansas and is one of the largest privately-owned insurance brokerages in the Mid-South. Stephens Insurance is an affiliate of Stephens Inc., a privately held independent financial services firm engaged in general securities brokerage, asset management and insurance products and services. There are currently approximately 170 associates throughout Stephens Insurance's network of offices in Fayetteville, Dallas, Jackson, Houston, and Birmingham.
Topics North Carolina Alabama
Was this article valuable?
Here are more articles you may enjoy.