Palomar Insurance Adds White in Alabama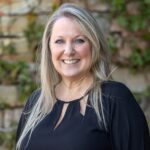 Palomar Insurance has added Tammy White to its expanding marketing team as a transportation marketing representative.
A native of Birmingham, Ala., White has more than 20 years of experience working for a transportation insurance broker. She will be based in the company's Birmingham office.
Palomar Insurance offers insurance programs to U.S. and international companies. It is headquartered in Montgomery, Ala., with offices in Georgia and Tennessee.
BRP Group Forms Middle Market Business Strategy, Insurance Company Management Team
BRP Group, Inc., an independent insurance distribution firm based in Florida, has formed a Middle Market Business Strategy team and Insurance Company Management Team to support initiatives related to the its Middle Market Operating Group.
The company's Middle Market Operating Group, comprised of BKS Partners, Insgroup, AHT Insurance, and Burnham Benefits, provides commercial risk management, employee benefits, and private risk management services to clients nationwide.
The Middle Market Business Strategy Team will provide dedicated support and leadership to the growth, integration, and ongoing strategic evolution of the Middle Market Operating Group. The team is comprised of people from across the firms and business segments and is led by Ryan Shinkle, managing director of Middle Market Business Strategy. Shinkle joined BRP Group in 2020 through the partnership, BRP Group's nomenclature for a strategic acquisition, with Insgroup.
The Insurance Company Management team will lead the strategic alignment of insurance company partners to enhance and expand relationships with clients across the country. It is led by Kate Armfield, who serves as managing partner at AHT. Armfield joined BRP Group in 2020 through BRP Group's partnership with AHT.
BRP Group, Inc. is an independent insurance distribution firm offering insurance and risk management services. BRP, headquartered in Tampa, Fla., represents over 600,000 clients across the United States and internationally.
Florida-Based Vault Appoints Ross as Chief Information Officer
Vault, a high-net-worth personal insurance provider, has added Robert Ross to the company as chief information officer (CIO), effective immediately.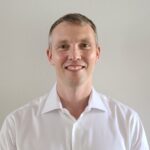 Ross will spearhead Vault's continued work on its proprietary technology. He will also work to expand Vault's technology team, using his digital insurance experience expand the Vault platform with more underwriting and decision-making capabilities. Ross will also expand the company's claims technology with no code technology and artificial intelligence (AI.
Ross has more than 20 years of experience as a financial services technology leader, building digital, cloud-based experiences and platforms for startups and growing companies. Previous roles include chief technology officer at Singapore Life, where he crafted the insurance provider's digital experience.
Ross also has experience architecting and developing large scale applications, building and managing global teams and expanding the capabilities of technology operations at companies including Citi, Microsoft and Cloud Garage.
Was this article valuable?
Here are more articles you may enjoy.