After two months of significant declines, litigated claims for Florida's largest property and casualty insurers rose 5% in October, a litigation tracking service reported.
CaseGlide, a litigation management software firm that analyzes claims dispute data, said the number of litigated claims is still down almost 40% from the peak in July. The numbers fell sharply in August and September, partly due to legislative reforms that have sought to limit assignments of benefits and lawsuits, and because of the three-year time limit on filing claims from Hurricane Irma, which hit parts of Florida in 2017.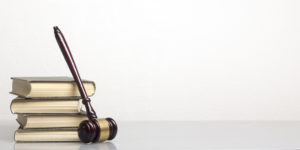 The CaseGlide report noted that just over 4,000 litigated claims were filed against the 17 largest Florida carriers in October, up from 3,909 in September.
The October increase was expected.
"The October 2021 results follow a similar pattern to previous years in that there was a moderate increase over September figures, a trend that could continue until we reach a level of around 5,000 litigated claims per month where we were prior to July's spike," said Wesley Todd, CEO of CaseGlide.
"One new trend worth noting is that Hillsborough County crept into the top five counties in Florida for new litigation for the third straight month, a top five generally dominated by counties located in the southern part of the state," he said.
Of the 17 largest carriers monitored, all but three saw an October increase. Three of them registered an increase of greater than 40% from September.
Assignment-of-benefits cases dropped slightly, from 26% in September to 25% in October. The share of litigated claims that were AOB cases is still near its highest level since January 2020, Todd said. One restoration contractor was responsible for 6% of the litigation in 2021.
Was this article valuable?
Here are more articles you may enjoy.