A federal judge has struck down a plan to give the Seminole Tribe of Florida a monopoly on sports betting and to expand two of the tribe's hotels into Las Vegas-style casinos.
The ruling by U.S. District Judge Dabney Friedrich in the District of Columbia halts the state-sanctioned gambling expansion plan indefinitely, according to the opinion and Florida news reports. The judge found that a 30-year gaming compact, approved by Florida lawmakers and the U.S. Department of the Interior, violates the federal Indian Gaming Regulatory Act. The act requires that state-sanctioned gambling must be on tribal land.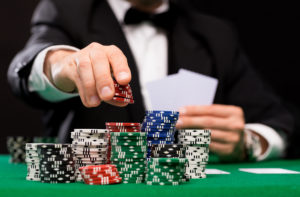 Simply having sports bets go through an internet server housed on tribal property was a fiction the court cannot accept, Friedrich wrote.
"When a federal statute authorizes an activity only at specific locations, parties may not evade that limitation by 'deeming' their activity to occur where it, as a factual matter, does not," the opinion reads.
The Seminole Tribe began accepting online sports betting on Nov. 1. It also planned to turn Hard Rock hotels in Hillsborough and Broward counties into full-fledged Las Vegas-like casinos. It's likely that the properties would have to increase their umbrella, liability and property insurance coverage if they were to become full-size casinos.
The judge ordered Florida to reinstate the Tribe's previous gaming compact that took effect in 2010. She also said that Florida and federal officials may devise a new compact that allows gaming only on tribal lands, or citizens may authorize statewide betting through a citizens initiative and another constitutional amendment.
"What the secretary (of the Interior) may not do, however, is approve future compacts that authorize conduct outside the Indian Gaming Regulatory Act's scope," the judge said.
The legal action was brought by different groups. One includes No Casinos, which argued that the federal government improperly approved the compact, according to news reports. Florida and the Seminole Tribe are expected to appeal the judge's decision and ask for a stay of the order.
Topics Legislation Florida
Was this article valuable?
Here are more articles you may enjoy.