Former President Donald Trump's reported grudge against Georgia's Republican governor has reached downballot, with Trump endorsing a candidate for insurance commissioner who only entered the race last week.
The Atlanta Journal-Constitution newspaper reported that Trump has favored Patrick Witt, who until days ago was a candidate for a Congressional seat in Georgia. Witt is now the fourth candidate for the insurance commissioner position.
In the May Republican primary election, he will face John King, who Gov. Brian Kemp appointed to fill the term after the elected commissioner was removed from office when he was charged with, and later convicted of, fraud and theft.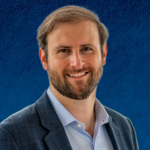 And although King is a Republican, Trump appears to have taken issue with Kemp's appointments. Trump has essentially declared a proxy war on Kemp and his allies after Kemp refused to overturn Trump's 2020 election defeat, something Kemp has no authority to do, the newspaper reported.
Witt has not worked in the insurance industry but he has said he helped manage a federal agency that oversaw employee benefits for federal workers. His Linkedin web page notes that he was briefly chief of staff at the federal Office of Personnel Management under Trump, and the newspaper noted that Witt helped Trump's failed legal effort to overturn the 2020 presidential election.
Witt, a Yale University graduate, also was a backup quarterback for the New Orleans Saints football team in 2012.

King is a former police officer and a general in the Georgia National Guard. King said recently that since taking over at the Insurance Department he has made consumer services a priority, has pushed for legislation giving his office more authority over public adjusters, has beefed up investigations units, and has taken steps to restore integrity to the office of insurance commissioner.
The winner of the Republican primary will face the winner of the Democratic primary. On that side of the aisle, trial attorney and state legislator, Rep. Matthew Wilson, will face Janice Laws Robinson, an insurance broker who in 2018 came within a few percentage points of being elected the state's first black and first woman commissioner.
The primary vote is May 24. The general election is set for Nov. 8.
Topics Georgia
Was this article valuable?
Here are more articles you may enjoy.