Starting today, May 16, Florida insurance agents and 68,000 policyholders will have 45 days to find new homeowners and dwelling coverage, under a financial restructuring plan submitted by FedNat Insurance and its sister companies.
But unlike an insolvency, FedNat Insurance Co. will not be liquidated, and will continue to pay some open claims, at least for a while. That could help the Florida Insurance Guaranty Association avoid having to, once again, raise the assessment on other insurers, industry insiders said.
"The early cancellation of policies … is an extraordinary statutory remedy reserved to address insurers which are or may be in hazardous financial condition without the cancellation of some or all of its policies," reads a May 13 consent order filed by the Florida Office of Insurance Regulation.
FedNat's short-notice restructuring plan was ordered by the OIR in April after the Demotech rating firm downgraded FedNat's financial standing, from "A exceptional" to "S substantial." The rating suggests that FedNat still has substantial reserves, but that's not enough for Fannie Mae and Freddie Mac, which don't recognize the S rating. That could have forced thousands of insureds to find new coverage.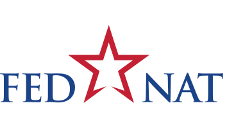 Some type of restructuring was not unexpected, after the publicly traded FedNat Holding Co. reported more than $103 million in net losses in 2021 and $31 million in losses for the first quarter of this year.
FedNat Insurance also announced in November that it was pulling out of Texas, Louisiana, Mississippi, Alabama and South Carolina. "Property insurance exposure to Louisiana and Texas … has come back to haunt insurers such as FedNat," thanks to hurricanes and a massive winter storm in the last two years, ALIRT Insurance Research said in a report posted Friday.
The company's chief financial officer, Robert Jordan, also resigned last week, according to a filing made May 18 with the U.S. Securities and Exchange Commission. He will be replaced by chief accounting officer Erick Fernandez. The news follows the resignation of chief operating officer, Patrick McCahill, who resigned at the end of 2021.
The Florida cancellations will likely mean further anguish for agents and for homeowners who, just two weeks before the start of hurricane season, are now facing a tightened market with fewer carriers, higher premiums, and more policy restrictions.
"I don't know what companies will be willing to take on these policies," state Sen. Jeff Brandes, R-St. Petersburg, told the South Florida Sun Sentinel newspaper.
He surmised that most of the insureds will have to turn to Citizens Property Insurance Corp., the state-created insurer of last resort that has ballooned and will soon become the largest carrier in the state.
FedNat, based in Sunrise, Florida, on Friday sent a notice to its agents, explaining some information about the sudden changes. Some 56,500 FedNat Insurance policies will be canceled, including HO-3, HO-4, HO-6, and DP-3 policies. Sister company Maison Insurance, which is not domiciled in Florida, will drop some 3,300 policies.
Monarch National, based in Florida, will cancel about 8,400 policies but will also take on FedNat's remaining 83,000 policies, according to the consent order.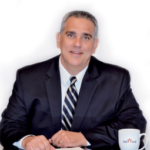 Monarch also has struck a deal to be purchased and to obtain a capital infusion through an investor, according to the May 13 consent order. The order, signed by FedNat President Michael Braun, did not name the investors, but said that the cancellation of the policies was a condition of the investment agreement and reinsurance plan.
FedNat Insurance was founded in 1992 and until just a few years ago was listed as the fourth-largest P&C carrier in Florida. It will now stop writing new policies and will move to wind down operations, the consent order notes. Further details about FedNat's restructuring plan have been listed as "trade secrets" and are not publicly available from OIR.
FedNat's notice to agents wasn't so definite about FedNat winding down. It was careful to note that the FedNat companies are not going out of business, but "are shrinking under a plan being reviewed" by Florida OIR.
"The companies are continuing to have active conversations with the OIR about the remaining policies that have not been cancelled," the memo to agents reads. "Additional information will be shared once the OIR has completed its review."
The memo continued: "We regret having to take this action. This cancellation has been issued as part of a financial restructuring plan by the companies to reduce their exposure in Florida. The plan includes the cancellation of approximately 68,200 homeowners policies that pose an inordinate risk to their financial condition."
Official notices were to be sent today to agents. All affected policies, including those recently renewed, will be cancelled effective 11:59 p.m. local time on June 29, 2022, the notice reads. Unearned premiums should be returned to policyholders between June 15 and July 1.
Unearned commissions from agents may be due soon.
"When the company refunds unearned premiums to insureds, agents are required to refund unearned commissions to the company," the FedNat memo explained. "Your upcoming commission statement will reflect commissions owed from the unearned premium we refunded to your insured due to our consent order regarding the cancellation of the affected policies."
The company and the consent order said that reinsurance, expected to spike in price for many carriers in coming weeks, has played a role in the need for the restructuring. FedNat's current catastrophe reinsurance program expires on June 30, and FedNat Insurance and Monarch both indicated that without the reorganization, they were unable to secure adequate reinsurance and to maintain surplus as required by law.
The FedNat companies will continue to handle claims with dates prior to the cancellation date and FedNat and Monarch must continue to file monthly financial statements with OIR, until further notice.
When FedNat Insurance does wind down its operations, it will be the fourth Florida property insurer to become insolvent or to cease operations in the last five months. This year has seen insolvency for St. Johns Insurance, Avatar Property & Casualty Insurance and Lighthouse Property Insurance Co., which was domiciled in Louisiana but held 13,200 policies in Florida.
Some carriers have taken other steps to reduce losses in what insurers have called a Florida market beset with excessive litigation, storm losses, and fraudulent roof claims. Heritage Property & Casualty Insurance, facing heavy net losses this year, announced last month that it had filed for an endorsement on homeowners policies, requiring binding arbitration for claims disputes, beginning July 1.
Last week, Universal Property & Casualty Insurance, the largest market-based property insurer in the state, said it had expanded HO writing to several counties – St. Lucie, Brevard, Pasco, and Hillsborough counties, and will now write older homes, up to those built in 1976, in those areas. But roofs must be no older than 10 years, regardless of type of roof material.
Universal's net income had improved significantly since the end of 2021, after the company dropped almost 60,000 policies in the last 12 months, the carrier reported in April.
Was this article valuable?
Here are more articles you may enjoy.