Florida insurers may have another weapon in the war over assignments of benefits in insurance claims, thanks to an appeals court ruling that went against one of the insurance industry's most visible and active foes.
In Kidwell Group and Air Quality Assessors vs. United Property & Casualty Insurance, Florida's 4th District Court of Appeal this month upheld a lower court's dismissal of a breach-of-contract suit. In what may be the first appellate ruling on this aspect of the 2019 Florida statute that aimed to limit AOB claims, the appeals courts held that the assignee-contractor did not provide an itemized, per-unit cost estimate of the services to be performed in the restoration, as required by law.
Insurance attorneys said that hundreds of AOB agreements have been signed since Florida lawmakers in 2019 allowed the new policy restrictions that are designed to deter AOB agreements and litigation, and many do not contain the itemized estimates. That could give insurers fertile ground to challenge the claims and to fend off breach-of-contract lawsuits.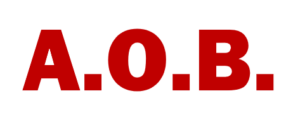 "The court is taking a strict enforcement view on policy provisions," said attorney Patrick Carleton, of the Groelle & Salmon law firm, who has represented insurers in other cases against Kidwell.
He said that he has seen other AOB agreements that do not include itemized estimates. "This will definitely be helpful in other cases we have," Carleton added.
Matt Scanlan, insurance attorney with Dunlap and Shipman in Tallahassee, said that his client insurers have denied almost all claims from Air Quality Assessors if the company did not include the itemized estimates. But the contractor has learned quickly and has added the per-unit costs to invoices in recent months, after the initial court decision went against it.
"I would say they are constantly evolving, trying different things, but the courts keep holding their feet to the fire," Scanlan said.
Sloppiness by assignee contractors has become a key line of defense, attorneys said.
"They often do not itemize to the extent necessary," said Kansas Gooden, president of the Florida Defense Lawyers Association. "For instance, an AOB has scribbles in the margins that states: 'Roof – $20,000, $4,000 – interior.' There is no indication what is being done in the interior and it is impossible to determine."
Those types of haphazard attempts to comply do not provide the notice required by the statute, but trial courts have been somewhat inconsistent in their treatment of the issue, Gooden said.
The Kidwell Group and Air Quality Assessors is headed by Winter Park contractor Richie Kidwell, who has made headlines for his involvement in a number of high-profile actions against insurance companies. This month, Kidwell and his Restoration Association of Florida filed a suit challenging the constitutionality of a law approved by the state Legislature at its special insurance session in May, which bars assignees of benefits from being awarded attorney fees in court.
In the United Property & Casualty case, the Kidwell Group and Air Quality Assessors argued that they had, in fact, included an invoice as an attachment to the lawsuit complaint. But the 4th DCA judges said the invoice was unexecuted and was dated five days after the assignment agreement was signed.
"As such, the trial court properly concluded the assignment did not contain a written, itemized, per-unit cost estimate of the services to be performed by Appellant as required by sections 627.7152(2)(a)1. and 627.7152(2)(a)4," reads the 4th DCA opinion, written by Judge Burton Conner.
The statutes cited were those approved by lawmakers in 2019 in an effort to curb AOB claims, which have resulted in hundreds of lawsuits per month.
Kidwell testified at the legislative session, urging lawmakers to vote down the package of reform bills. He has become well known in the Florida property insurance arena, but court rulings have not often gone his way.
The United P&C decision, handed down June 15, came eight months after the same appeals court ruled against the Kidwell Group and Air Quality Assessors in a breach-of-contract suit against Geovera Specialty Insurance Co. That decision held that the suit should be dismissed because both spouses had not signed the AOB agreement, as required by the policy. The Florida Supreme Court declined to hear an appeal of that decision, said Carleton, who represented Geovera in the case.
Kidwell and his attorney, Chad Barr, of Altamonte Springs, could not be reached for comment Tuesday, but Kidwell agreed to talk later this week.
Kidwell, the Restoration Association and Air Quality in May filed another high-profile suit, this one against Florida Insurance Commissioner David Altmaier and two insurers. The suit argues that the commissioner exceeded his authority in allowing American Integrity Insurance Co. policies to require arbitration in claims disputes, in exchange for premium discounts for homeowners. Heritage Insurance also was approved for a policy endorsement that bars payments to anyone except the homeowner, a move that violates state law, which allows for assignments of benefits, the suit reads.
Attorneys and a Florida law professor said the suit and Kidwell's challenge to the 2022 reform law are unlikely to succeed in court.
Topics Carriers Florida Legislation
Was this article valuable?
Here are more articles you may enjoy.