Florida's Citizens Property Insurance Corp., created by lawmakers as a last-resort option, has become the largest property insurer in the state with more than 1 million policies in force – and growing.
Stakeholders did not celebrate the milestone and some are urging the state Legislature to take further steps to salvage Florida's distressed insurance market.
"Citizens Insurance topping the 1 million policy mark signals a market that is teetering, putting millions of Floridians and local businesses at risk of even higher costs in the form of hurricane taxes," Mark Wilson, president of the Florida Chamber of Commerce, said in a statement. "Under the governor's leadership, the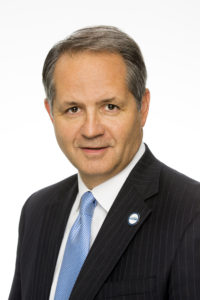 Legislature took important steps earlier this summer to tackle runaway litigation and the root causes driving up property insurance rates, but it is clear more must be done."
Some lawmakers have expressed concern that carrying so many policies – more than 10% of the Florida market – could lead to assessments on Citizens' and then on all Florida policyholders if hurricanes produce heavy losses across the state.
Citizens' website posted only a small notice on its website this week, that policies in force had reached 1,000,624 as of Aug. 5. A breakdown of the numbers won't be available until next week, a spokesman said. The insurer has indicated it continues to grow at a rate of about 30,000 policies per month, despite a depopulation program and a ramped-up property inspection plan.
Until recently, Universal Property & Casualty Insurance Co. had remained the largest carrier in the state. But Universal has taken steps to shed policies and reduce exposure this year. Universal's parent company reported in financial statements that it had more than 723,000 policies in force in Florida in mid-2021 and was down to 654,276 at the end of June this year. For all states it writes in, Universal has reported 977,251 policies.
Citizens, born in 2002, previously topped 1 million policies in 2005, after seven named storms hit the state, and again in 2012, 2013 and 2014, according to company information and news reports. Other insurers and agents have argued that because Citizens' premiums are lower than other carriers in much of the state, it will continue to attract policyholders, particularly as others suspend writing in Florida or become insolvent.
Citizens' June 30 numbers show that 92% of its policies were residential multi-peril. Citizens held $318 billion in total exposure and $2.5 billion in premium and surcharges at the end of June.
Topics Florida
Was this article valuable?
Here are more articles you may enjoy.