It was 30 years ago today that Hurricane Andrew, the strongest storm to make U.S. landfall in more than two decades, gouged its way across south Florida, destroying more than 25,000 homes, by some estimates, and causing more than $15 billion in insured losses.
Within a year, seven Florida-domiciled property insurers went broke and some of the largest U.S. carriers decided to pull out of Florida altogether. Remaining companies were forced to rely heavily on the reinsurance market.
The 165-mph winds also exposed weaknesses in building practices in one of America's most densely populated and vulnerable areas, and led to new building codes and wind-mitigation efforts across the state.
In part, Andrew was seen by some as a wake-up call for Florida, a chance to reshape the state's property insurance market in ways that could protect insureds and insurers alike, for years to come.
Three decades later, insurance industry leaders agree that the pain of Andrew led to some positive developments, including innovative new companies and new capital entering the Florida market, improved hurricane modeling and beefed-up construction materials and building codes.
But many Floridians are now caught in a new cyclone, a man-made storm of epic proportions, as damaging in its own way as Andrew was physically.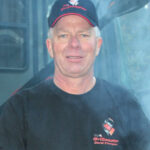 "I've never seen it this bad," said David Thompson, a former insurance agent in Vero Beach, active for 36 years in the business in Florida. "If you talk to retail agents, I think everyone would tell you it's never been as bad as it is now."
In addition to the threat of hurricane wind and waves, insurers and agents today say they are now facing a confluence of exaggerated roof claims, a seemingly relentless amount of claims litigation from insureds and assignees of benefits, soaring reinsurance costs, troublesome financial ratings, and a state-backed insurer of last resort that has become the largest – and in many areas the lowest-priced – carrier in the state.
Add to that the impact from rising seas, increased tidal flooding, and many more – and more expensive – structures in some of the same areas that were pounded by Hurricane Andrew in 1992.
The threat of another Andrew-sized storm, or even two major storms in one year, now hangs like a sword of Damocles over regulators and insurers. Citizens Property Insurance Corp. this year took on a potentially new level of exposure with a plan to act as reinsurer for some struggling insurance companies.
And despite three years of legislative reform bills, several industry activists say Florida lawmakers next spring need to take another major step to close the gap on costly claims litigation and put Florida on equal footing with most other states.
"They need to tackle the one-way attorney fee statute, there's no question about it," said Fred Karlinsky, an attorney and insurance lobbyist with the Greenberg Traurig law firm.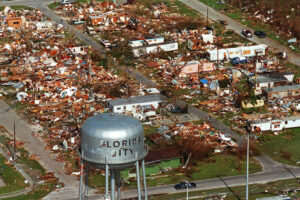 He was referring to Florida statutes that were modified somewhat this year but continue to require insurers to pay most of the plaintiffs' attorneys fees if the insured prevails in court.
The attorney-fee statute, he said, has really put insurers in a tough position: "They really can't fight when there are these inflated and fraudulent claims without the risk of harm to them being even worse."
Others in the industry agreed, pointing out that regulators have said that insurers' litigation defense costs in Florida reached $3 billion in 2021 – double what they were five years earlier.
"While Florida's governor and Legislature implemented positive reforms during a special session earlier this year that are a step in the right direction, it will take time and additional reforms to stabilize Florida's volatile property insurance market," Frank Nutter, president of the Reinsurance Association of America (RAA), said in a statement.
National and international groups said the 30th anniversary of Andrew puts a stark spotlight on the latest stormfront, and not just in Florida.
"Now, 30 years later, we are experiencing a new major catastrophe in states such as Florida, California, and Louisiana, except this one is man-made," said David Sampson, president of APCIA, the American Property Casualty Insurance Association. "Unchecked plaintiff bar tactics, legal system abuse, fraud, and misguided government policies are having a significant impact on the availability and affordability of insurance…"
A report from APCIA, RAA and the Bermuda Insurers & Reinsurers, released this month, noted that thanks in large part to the one-way fee statute, lawsuit abuse has long been incentivized in Florida, with greater opportunities than in any other state to recover settlements in excess of policy limits. The promise of fee recovery has likely led to a 61% increase in the number of legal and claims soliciting advertisements in the state, from 2016 to 2020.
Florida carriers have attempted to adjust, with some drastically limiting the age of homes they'll insure and imposing arbitration requirements for claims disputes while raising premiums. Agents have reported that for some expensive homes, the annual premiums quotes are higher than what the policy will cover, Thompson said.
Florida plaintiffs' attorneys have disagreed that they're to blame, arguing that some Florida insurance companies have long found ways to drag their feet on paying claims, leaving homeowners with little choice but to sue.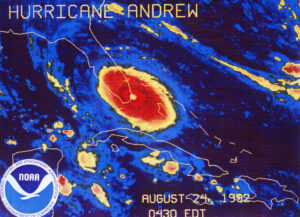 Regardless of the legal costs, the insured losses from another Category 5 storm like Andrew would be exponentially greater than they were 30 years ago, thanks to south Florida's relentless building of glittering high rises, condominiums, luxury homes and congested suburbs.
A just-released report from CoreLogic, a property analytics firm, estimated that 3.7 million residences would be in the path of an Andrew-like storm if it hit today, with a total replacement value of more than $900 billion. Insured losses would top $72 billion, from wind damage and flooding.
South Florida's population now stands at about 6.1 million, 50% greater than in 1992.
And while the 2022 hurricane season has been eerily quiet so far, more hurricanes are expected in coming years. An increase in the annual number of named storms is the "new normal," which will further challenge the risk management and surplus positions of property insurers in Florida, the KBRA insurance and bond rating firm said in a report posted last week.
The good news may be that Hurricane Andrew spurred insurers and their actuaries to utilize new and more reliable storm modeling and property data.
"Hurricane Andrew was the catalyst for the advent of what we now call enterprise risk management and risk-based capital requirements in the reinsurance industry today," AM Best Director Steve Chirico said in a recent report from the financial rating and analytics firm.
One lesson from Andrew and its long tail, Karlinsky said, is that Floridians are living in paradise, but they're also in hurricane alley, an expensive risk to bear.
"We're better prepared than we were in '92, but we have significant challenges right now," he added.
Top photo: Orlando Somante sits with his sons amid the rubble of their home in Miami-Dade County on Aug. 27, 1992, after Hurricane Andrew. (AP Photo/Gaston de Cardenas)
Was this article valuable?
Here are more articles you may enjoy.