Another national insurance company has agreed to settle a class-action lawsuit alleging it underpaid hundreds of auto insurance claims.
A federal court in Mississippi this month signed off on a confidential settlement in a suit brought by Mississippi drivers against San Antonio-based United Services Automobile Association (USAA). The terms of the settlement were not disclosed. The agreement came just days after U.S. District Judge Sharion Aycock refused to dismiss the suit.
It's unlikely that each class member will receive more than a few hundred dollars in the settlement. The plaintiffs have said that USAA failed to pay actual cash value for vehicles totaled in accidents, as required by comprehensive and collision policies. But in most claims, the payments may have left out only license and registration fees, taxes and dealer fees, the amended complaint reads.
"Taken together, the average vehicle incurs approximately $571.00 in license fees," the complaint noted.
The suit said that the Mississippi Department of Insurance in 2007 put out a bulletin notifying insurers that in total losses, carriers must include license fees, taxes, and title fees in their payouts to insureds.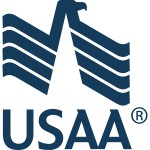 USAA, which insures members of the military, their families and veterans, argued in court briefs last year that the plaintiffs had misinterpreted the policy language and had misconstrued "a limitation of liability as a promise to pay."
"Nowhere in the policy does USAA promise to pay taxes and dealer fees in the event of a total loss," a USAA brief said. "Nor was USAA contractually obligated to pay 'ACV.' Plaintiff confuses his policy's insuring agreement—which defines USAA's obligation to pay for loss—with the policy's limit of liability—which is the limit, or most, that USAA will pay for a given loss."
The suit is one of several class actions or regulatory actions around the country alleging insurers have underpaid property claims by one method or another.
GEICO in May was hit with a similar class-action suit in Georgia, accusing it of underestimating taxes in total vehicle losses, according to news reports.
The state insurance commissioner last spring had raised the same issue and directed auto insurers to stop under-calculating tax amounts for totaled vehicles. Some carriers were paying the actual value of the vehicle but basing the sales tax, also owed to the insurer, on a lower value, calculated from a combination of retail and wholesale prices.
State Farm Insurance in July settled an Alabama lawsuit that charged it had depreciated the cost of labor on home repairs, which is not allowed by Alabama law. The depreciation in many cases brought the payout below the policies' deductible amount, leaving insureds with no recovery, the suit alleged.
In March, policyholders in Illinois filed a class-action lawsuit against State Farm Automobile Insurance, charging that the insurer applied a "typical negotiation adjustment" to improperly reduce the value of a car deemed a total loss.
Some of the suits are still in litigation, but others have not been successful. USAA's court filing in the Mississippi suit notes that in two cases brought by the same plaintiffs' attorneys, a federal appeals court ruled in favor of the insurer. The U.S. 7th Circuit Court of Appeals in Illinois in 2021 upheld the dismissal of claims over missing sales tax because the plaintiff had mistaken a liability ceiling for a floor, USAA said.
USAA officials could not be reached for comment on the Mississippi class action. Three of attorneys in the case are based in Florida.
Topics Lawsuits Auto Claims Mississippi
Was this article valuable?
Here are more articles you may enjoy.