Despite monitoring by Florida regulators, cancellation of more than 56,000 policies, and an extensive restructuring plan this year, FedNat Insurance Co. is now insolvent and must be liquidated – the sixth Florida property insurer this year to throw in the towel.
The Florida Department of Financial Services on Friday filed a consent agreement with the Leon County Circuit Court, detailing the extent of FedNat's financial troubles and asking the court to approve DFS as the receiver for the insurer. The move was not unexpected, after FedNat agreed in May to cancel policies, transfer others to a sister company and wind down operations with what regulators hoped would be an orderly runoff. The Demotech financial rating firm also withdrew its stability rating for FedNat on Aug. 1.
Still, the insolvency comes at a perilous moment for Florida, as a major hurricane bears down on the state's west coast and the heavily populated Tampa area. Policyholders and agents have had to scramble all year to find new coverage as carriers have gone under or have canceled some policies, non-renewed others or refused to write more business in Florida.
Florida Association of Insurance Agents President Kyle Ulrich said Monday afternoon that his team is still considering what the FedNat insolvency means for agents.
The liquidation will likely force more Florida homeowners to seek coverage with Citizens Property Insurance Corp., the state-created insurer of last resort. Citizens this year became the largest insurer in the state but its commissions paid to agents are generally lower than those paid by most primary-market carriers.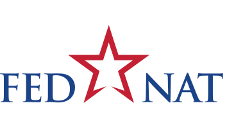 "I would say that fewer insurers means more policies in Citizens," said Michael Carlson, president of the Personal Insurance Federation of Florida.
And more exposure for Citizens could result in surcharges on policyholders if major hurricanes strike the state this year and eat up enough of Citizens' surplus, he said.
The DFS petition indicated that FedNat's troubles have been a long time coming but that the end of the 21-year-old company became obvious two weeks ago.
On Sept. 13, FedNat officials notified the state Office of Insurance Regulation "that it had overstated its cash position and could not complete a solvent runoff," the court filing explained. The next day, the Sunrise, Florida-based FedNat said it did not have enough cash on hand to pay its obligations and debts.
"Therefore, respondent is insolvent" as defined by Florida law, and delinquency proceedings are now appropriate, DFS wrote. The carrier's board of directors has consented to liquidation and won't request a hearing on the matter. The court also was asked to formally approve the transfer of 78,000 policies to FedNat's affiliated company, Monarch National Insurance.
An 8-page affidavit included in the DFS petition provided some details about FedNat's plight. The affidavit was signed by Virginia Christy, OIR's director of property and casualty financial oversight, a familiar name to those who have followed Florida's insurer insolvency saga in recent years.
FedNat began in Florida in 2001 as American Vehicle Insurance Co., but changed its name to FedNat. It is 100% owned by FedNat Holding Co., a publicly traded firm. (Shares of FedNat on the Nasdaq exchange closed Monday at 22 cents, down from a 1-year high of $2.81 in November of 2021, according to Yahoo! Finance. In 2018, before FedNat Insurance experienced heavy losses after storms in Louisiana and Texas, shares traded as high as $26.)
After FedNat's 2019 financial statement showed a significant drop in net income and surplus and a $39 million underwriting loss, the OIR required the company to start filing monthly financial reports and to have regular phone calls with regulators. But the red ink continued, with FedNat posting a $97 million underwriting loss for 2020 and $106 million for 2021, Christy's affidavit explained.
In April 2022, "in light of FedNat's continued surplus decline," OIR ordered it to take remedial measures and file a strategic plan. A month later, the office took the extraordinary step, allowed by state law, of ordering the cancellation of 56,000 of FedNat's 140,000 homeowner policies in Florida. Most of the remaining policies were to be assumed by Monarch National. That transaction closed June 30. A Charlotte-based investment firm, Hale Partnership Capital Management, in May agreed to invest $15 million in capital into Monarch. FedNat also contributed capital to Monarch.
In August, FedNat officials submitted a runoff plan for its remaining liabilities. The OIR also approved the merger of affiliate company Maison Insurance Co. with FedNat, giving the firm some additional capital.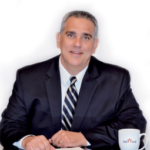 The steps were not enough. On Sept. 14, OIR sent an examiner to determine FedNat's true financial position. Later that day, the company's management admitted the firm was insolvent.
The affidavit and consent agreement did not indicate the extent of outstanding claims that the Florida Insurance Guaranty Association will have to pay as part of FedNat's liquidation proceedings, or if FIGA will have to raise funds to pay the claims. FIGA in the last 12 months has levied assessments of 1.3% and 0.7% to pay claims after other Florida insurers were deemed insolvent.
The decline of FedNat is seen as another sign of the times in a Florida market beset with excessive litigation and what many have termed fraudulent and exaggerated roof claims. At one time, FedNat was one of the larger insurers in the state. At the end of 2021, the carrier still held 2.8% of the Florida market and had $336 million in direct written premiums, almost as much as American Integrity Insurance, the AM Best financial rating firm reported.
FedNat officials have not usually responded to request for comment from Insurance Journal about the firm's financial difficulties.
It's possible that more Florida property insurers could soon face insolvency and liquidation. United Property & Casualty Insurance Co. in August announced that it was pulling out of Florida and other states and was entering an orderly runoff plan, similar to what FedNat promised earlier this year.
Topics Florida
Was this article valuable?
Here are more articles you may enjoy.