New

You can now listen to Insurance Journal articles!
Two Florida-focused property insurers have announced they have completed their reinsurance programs, just days ahead of what some had warned would be a painful June 1 renewal deadline.
Kin Insurance Inc., a tech and data-heavy, direct-to-consumer insurer with offices in Chicago, and Slide, a Tampa-based homeowners insurer and insurtech company, said they had secured adequate reinsurance from multiple reinsurers before hurricane season begins next month.
Kin, which counts pro golfer Rory McIlroy among its investors, said in a news release that it had obtained a "remarkable" $860 million in reinsurance coverage for natural catastrophes, "protecting against a one-in-200-year first-event loss."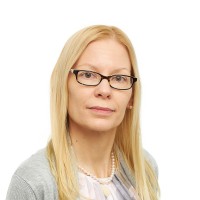 The company utilized traditional reinsurance and catastrophe bonds for its program. "Completing this reinsurance program is a significant achievement, considering the challenging market conditions faced by primary insurers," the company noted.
"The continued strong support from capital market investors and reinsurance partners validates our proactive, technology-driven approach to support policyholders, prevent losses, and better handle claims," said Angel Conlin, chief insurance officer at Kin.
The completion comes two months after Kin announced it had raised $109 million in Series D capital investments. The move also comes 10 months after Kin Interinsurance Network submitted use-and-file rate increases of of 61.5% for HO-3; 84.3% for DP-3; and 103.2% for condominium policies. Conlin said at a March rate hearing that the large numbers reflect soaring reinsurance prices, competitors' recent rates, Kin's surplus levels and a need to keep the company on a sound financial footing. Kin's HO-3 rate increase affected some 27,150 homeowners, raising their annual premiums an average of $1,395, the filing shows.
Slide Insurance, helmed by former Heritage Insurance CEO Bruce Lucas, said its completed tower exceeds regulatory and rating agency requirements and protects the company to the 185-year return period, reduces retention to $5 million, and includes all perils coverage and multi-year and third event protection.
"We are tremendously happy to have placed an oversubscribed reinsurance program, especially during a difficult market cycle," Lucas said in a statement.
Slide had more exposure to cover this year, after it was allowed in January to take on more than 90,000 policies from now-insolvent United Property & Casualty Insurance Co., along with $272 million in premium.
Topics Reinsurance
Was this article valuable?
Here are more articles you may enjoy.