A collections law firm for State Farm Insurance cannot be held liable for a poorly handled subrogation claim against a Mississippi driver, but the insurance company must still face trial in the matter, the Mississippi Supreme Court has decided.
The case highlights the pitfalls that insurance companies face when seeking subrogation recovery from some drivers, particularly minors, that may be difficult for process servers to find.
The case began with a three-car accident in 2010 on the Mississippi coast. One injured person was insured by State Farm, and the carrier compensated her. Three years later, State Farm brought a $14,190 subrogation claim against Amanda Bryant, a minor whose address was later shown to be in question. Bryant was not insured at the time.
Subrogation claims against at-fault drivers or their insurance carriers are common, and some law firms specialize in subrogation defense while others specialize in collections. Court decisions in some states, such as Florida, have held that the claims are not considered consumer debt cases and are not subject to restrictions placed on debt collectors by consumer protection laws, attorneys have said.
In the Mississippi case, State Farm hired the Jackson law firm of Henley Lotterhos & Henley, a collection and creditor firm known as HLH, to pursue the subrogation claim and collect from Bryant, the court said in its May 18 opinion. Bryant's attorney, Tom Flanagan, of Greenwood, said Thursday that the HLH firm had made "mistake after mistake" and failed to follow state law in serving the young woman.
"This is me surmising, but it makes you wonder how some of these huge collection law firms truly operate," Flanagan said.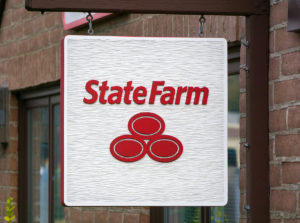 The HLH firm requested a local sheriff to serve Bryant through her father's address in Minter City, in the Mississippi Delta. Bryant was living far away at the time, on the coast, her lawyer said.
Mississippi law requires that both a minor and her parents be served with notice of legal action. The sheriff indicated that the father had been served but there was no evidence that Bryant was ever notified. Later, Bryant did respond in a letter to HLH, pointing out that she had not received a citation in the 2010 accident and she did not believe the accident was her fault.
HLH proceeded with court actions, including interrogatories and document requests, which were never answered by Bryant. In 2014, a trial court entered a judgment against the young woman for $15,260, which included interest, court costs and attorney fees. HLH requested that her driver's license be suspended, as allowed by Mississippi law, the court explained.
Bryant later said that she was unaware that her license had been suspended, until 2019, when she was involved in another accident. She was arrested and jailed. Bryant then obtained Flanagan, who argued that the woman had not been properly served in the subrogation case. A special judge appointed by the state Supreme Court set aside the default judgment and dismissed the case against Bryant.
Two months later, the woman filed suit against HLH, and State Farm, claiming negligence, malicious prosecution, abuse of process and infliction of emotional distress in pursuing the subrogation. HLH urged the local judge to dismiss the suit, but the judge denied the motion.
HLH then asked the Supreme Court to rule on that aspect, arguing that Mississippi case law is clear that the law firm had no duty to Bryant, an adverse party, and should not be held liable for actions taken on behalf of a client. Bryant's attorneys argued that the HLH firm had gone beyond normal lawyerly actions and had committed bad faith.
The Supreme Court sided with HLH.
"The trial court's ruling was erroneous," Justice Robert Chamberlain wrote for the court. "Bryant's arguments regarding egregious misconduct and bad faith are misplaced in that they do not fit the facts of this case. The facts of this case show that this is nothing more than a lawsuit over the failure to properly serve Bryant and to follow the rules of procedure."
After Bryant was not correctly served, all of HLH's alleged improper actions followed from that one mistake, the high court noted.
"While HLH's mistake unfortunately resulted in Bryant's incarceration for driving with a suspended licence, the allegations of Bryant's complaint are simply based on actions taken by HLH in routine, albeit negligent, representation of its client, State Farm," the opinion notes.
The court dismissed HLH from the legal action but remanded the case to Leflore County Circuit Court for further proceedings against State Farm. Flanagan noted that he had hoped to use discovery to reveal the HLH contractual arrangement with State Farm, along with similar actions taken by the firm, but that is off the table now.
Topics Auto Mississippi
Was this article valuable?
Here are more articles you may enjoy.