Florida-based Bayview Asset Management LLC is launching an insurance asset management arm that will seek to expand the range of investable assets available to insurers, according to a statement from the company.
The new business will take in money from insurance companies and invest in mortgages and in private structured credit. It will look to draw business from an insurance industry that's "looking to diversify and expand beyond its traditional focus on corporate credit," the company said in the statement.
Bayview, with headquarters in Coral Gables, has approximately $17.3 billion in assets under management and more than 1,400 employees, and is focused on residential, commercial, and consumer credit, including whole loans, asset-backed securities, mortgage servicing rights, and other credit-related assets. The new business will be run by Nancy Mueller Handal, who was previously head of private fixed income and alternatives at MetLife Inc., where she managed a 150-person team that oversaw around $150 billion of investments, the statement said.
Bayview says it can help insurance companies seeking higher returns get exposure to a part of the mortgage market that can be hard to invest in, at least for non-banks and firms without expertise: residential mortgages that aren't packaged, or securitized, into bonds.
Most residential mortgage debt today in the US meets guidelines laid down by government-sponsored entities Freddie Mac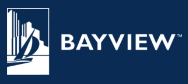 and Fannie Mae and is packaged into bonds known as agency mortgage-backed securities, or agency MBS. Mortgages that fall outside the guidelines can also be securitized, into non-agency MBS. Both types of securities are standard investments for insurance companies and other large money managers.
But that still leaves a large number of mortgages that aren't packaged into bonds and aren't as easy for investors to buy. There is $3.4 trillion in first-lien mortgages outstanding in the US single-family housing market, compared with only around $400 billion of non-agency residential mortgage-backed securities, according to a May report by the Urban Institute.
"There's very little production of non-agency mortgage securitizations in the US," said Mueller Handal in an interview. "That makes it difficult for insurance companies to get exposure to mortgage credit, which is a nice diversifying asset."
The company is having discussions with interested investors to raise money for the new division, Mueller Handal said.
In addition to investing in residential mortgages, it will also invest in private structured credit. Structured credit typically refers to bonds backed by various forms of consumer debt, such as auto loans or credit cards. Private deals are those in which key details aren't made public and the number of investors is limited.
In June, Bayview sold a $4.6 billion bond offering backed by auto loans, one of the largest ever such deals. The sale was one of several that securitized auto loans originated by US Bank.
Alex Latella, formerly a member of BlackRock's Financial Institutions Group, has also joined the newly formed division as senior vice president responsible for business development.
Copyright 2023 Bloomberg.
Topics Florida
Was this article valuable?
Here are more articles you may enjoy.