Alliant Insurance Services, a major insurance distributor based in California, has named Mike Griggs senior vice president of its Americas division.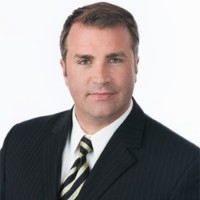 Griggs, with almost 20 years in the insurance industry, will be based in Nashville and will manage property-casualty insurance and risk mitigation for clients across the country, Alliant said in a news release.
Previously, Griggs was senior VP with a global insurance brokerage and consulting firm. He was with USI Insurance Services, Willis Towers Watson and with Aon, according to his Linkedin page. He earned his bachelor's degree from the State University of New York at Oswego and his master's degree from the University of Rochester.
Was this article valuable?
Here are more articles you may enjoy.