It's safe to say there's a lot going on in the homeowners insurance scene in Colorado, where homeowners insurance rates are likely to be on the rise for some time.
Insured losses from the recently doused Black Forest fire should easily exceed $100 million, making it the third time in four years that losses from wildfires went over that mark. Last year saw the state's fourth most costly hail storm wreak in excess of $321 million in damage, and those hail storms follow several years in which the state has been treated to hail events that have put insured losses well into the hundred-millions.
Then in May the Homeowners Insurance Reform Act of 2013 was signed by Colorado Gov. John Hickenlooper. The act allows wildfire victims more time to make claims, it enables the opportunity for increased living expenses, it requires mandatory policy updates every two years and it mandates that policies be written in plain language.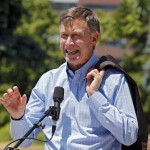 That's one among several ongoing government steps to address rising rates and tighter underwriting standards in place by Colorado insurers, but there are those who worry the new regulations combined with the increased catastrophe losses are part of a growing problem facing Colorado homeowers and agents who say they are struggling to write insurance in an increasing number of areas in the state.
"I think rates in Colorado are going to go up significantly over the next several years," said Shane Christley, a personal lines producer with Denver-based Van Gilder Insurance Corp.
Christley believes those hikes will be driven by losses from the wildfires and storms that plagued the state over the last several years, and by the act as well.
For Carole Walker, executive director of the Rocky Mountain Insurance Information Association, it has been a busy handful of years for her and her members.
She said that while it's not uncommon for Colorado to experience hail storms each year that result in $100 million-plus in damage, when the plague of wildfires the state has experienced in recent years is added to the mix, "it's starting to play itself out."
"Unfortunately we have been in cycle of catastrophes," she said. "Unfortunately, in Colorado, we are seeing homeowners insurance premiums rise at a higher rate than we are nationally."
Averages vary widely, but according to the National Association of Insurance Commissioners, an average homeowners premium of $926 in 2010 ranked Colorado as 18th highest in the nation.
More recently, an Insurance Research Council study issued last fall shows that for first time Colorado now ranks among the top 10 states with catastrophe-related claims. Catastrophe related claims as a percentage of all claims in the state in 2011 was 39 percent, and it was 50 percent in 2010 and 64 percent in 2010, the report shows. The average claim severity, while on the rise nationally, rose 258 percent in Colorado to $7,819 from 1997 to 2011.
The Colorado Division of Insurance has been reporting recent filings by homeowners insurers that reflect roughly a 15 percent overall increase in premiums.
"There are some people who we know are experiencing double-digit increases," Walker said.
Driving those increases is six-year run of extremely bad weather, bad luck, or both.
By RMIIA's count: In 2008 an EF3 tornado and hail storm struck Windsor in May causing $206.9 million in insured losses; in 2009 three major storms totaled for $1.4 billion in insured losses; the Fourmile Canyon fire northwest of Boulder in 2010 resulted in $217 million in insured losses; a July hail storm across the Colorado Front Range in 2011 is credited with $164 million in insured losses; the Waldo Canyon and High Park fires of 2012 combined for a total of $567 million in losses, and the hail storm in June of that year caused $321 million in insured losses.
"It's year-over-year of having these large scale losses," Walker said, adding those losses have made it less than profitable to be a homeowners insurer in Colorado, she said.
As an example she offered up 2009, considered the state's worst year in terms of insured losses.
"Two-thousand-nine was Colorado's most costly catastrophe season," Walker said. "Three major storms caused $1.4 billion in insured losses. That year insurers paid out about $1.69 for every dollar in premiums they took in in Colorado. Year-after-year, insurers have had years in which they paid out more claims than they took in in premiums."
For agents like Christley the wildfires have made their job much more difficult, especially when they clients who live in or around a high fire danger area.
"It makes it a little bit more difficult to place that business," Christley said. "I worry at some point where people in those areas won't be able to get coverage any longer and have to go into the substandard market where they pay more."
Christley added: "I see Colorado being similar to Florida. How they're looked at for hurricanes, we're going to be looked at the same way in terms of hail damage and fire."
The rising premiums are already getting close scrutiny from the government. Hickenlooper in January signed an executive order creating the Task Force on Wildfire Insurance and Forest Health. The topics being tackled by the task force include reviewing issues regarding insurance coverage on the 2012 wildfires, including replacement costs for homes, relocation assistance, accounting for lost personal property, the timing of insurance benefits and exploring how to give policyholders a better understanding of insurance coverage.
The task force has also considered calling for a state fund of sorts to help broaden the availability of homeowners insurance in Colorado.
Having such a state fund is not an idea Walker is a big fan of, as she believes it could further reduce insurers' appetite for writing in Colorado.
"We've still been able to keep insurers in this market," she said. "That is the key. By allowing them to compete and adequately adjust premiums, we can keep them there."
The Homeowners Insurance Reform Act is another effort by government to address the problems created by the losses that have recently been experienced in the state.
Most of the provisions won't be effective till Jan. 1, 2014, and they are viewed largely as positives in that they require insurers to offer additional living expenses and plainer language in policies – also many of the carriers already offer coverages mandated by the act.
However, there is still concern that any type of regulation can negatively impact carriers that area already coping with consecutive losing years in Colorado.
"There are still some concerns that the act will put pressure on premiums," Walker said. "For legislators it was an attempt to put into statute best practices, but there are some requirements for an expansion in coverage in there that could affect what we pay for insurance."
Many of the carriers that Christley of Van Gilder works with already have coverage options in place that reflect what's required in the act, but some of the provisions of the act will likely take up time and resources for companies that need to make some adjustments, he said.
"We're able to create some better solutions for people, but I really see it causing some heartburn for the big box carriers with cookie-cutter coverage who beat each other up for price," Christley added.
Aside from some of the possible ramifications of the act, Chirstely said he doesn't mind it too much.
"I think if anything it's just that much more education," he said. "We'll have to teach policyholders more about their policies.
In fact, more education is exactly what's needed in high fire risk areas, where much of the pressure in premiums is being seen, according to Walker, who said the biggest emphasis from insurers lately has been on more mitigation.
More insurance companies are requiring mitigation, such as requiring homeowners to create defensible space, moving potential fuels away from the home and ensuring emergency vehicle road access, she said.
"We are seeing companies weigh their risks in those wildfire areas and trying to manage that on a case-by-case basis," Walker said. "On a case-by-case basis, companies have gotten stricter about properties they're willing to insure in the case of wildfire risks."
Christley echoed Walker's sentiments about insurers' willingness for certain high fire areas and for homeowners with anything but a stellar claims history.
Christley recently worked with a client who bought a condominium in Aspen who was seeking insurance, but after striking out in the standard markets he was forced to take the client to wholesaler Burns & Wilcox to find insurance, because his client was buying in a higher risk area and had two previous claims.
"They're becoming so risk adverse for homeowners in Colorado that we're having to take our clients to the substandard market," said Christley, who specializes in the middle to affluent markets – $300,000 up to the low seven figures.
Was this article valuable?
Here are more articles you may enjoy.