Ten months after "historic reforms" were made to California's workers' compensation system there is evidence that the changes are taking hold, however bad actors continue to find ways to game the system, said Department of Industrial Relations Director Christine Baker.
Baker, who's considered one of the state's top labor officials and oversees the Department of Workers' Compensation, offered an update on Senate Bill 863 during the California Workers' Compensation & Risk Conference in Dana Point on Wednesday.
The annual three-day conference was attended by a broad swath of professionals with interest in workers' comp, including insurance agents, insurers, attorneys, interpreting services, investigative agencies, medical provider networks and billing services.
The theme of this year's conference was "Surf's Up! Navigating the 'Waves of Change' in Risk Management." The conference included an expo, several panels and guest speakers. Other keynote speakers included motivational speaker Bethany Hamilton, a professional surfer and shark attack survivor. The conference ends Friday.
Baker was one of a handful of people who hammered out the workers' comp reform passed literally at the 12th hour as Legislative session was ending in 2012.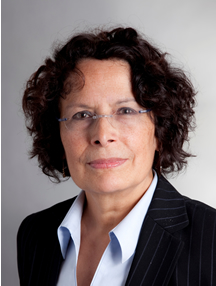 She told the crowd it was too early to tell if some reforms were having an effect, although immediate results were seen in the form of a 30 percent increase in permanent disability indemnity rates for workers phased in over two years and lien reform.
Under SB 863, liens for reasonable medical expenses incurred by or on behalf of the injured employee are subject to a filing fee of $150. For liens filed before Jan. 1, there will be a $100 activation fee which must be paid prior to Jan. 1, 2014, or the lien will be subject to dismissal.
The fees were intended to reduce the hundreds of thousands of liens filled each year costing the system hundreds-of-millions of dollars, according to SB 863 backers.
However some of those reforms may have pushed people to file liens quicker to get them in on time, while other reforms may have prompted quicker resolution of ongoing workers' comp disputes to get them out of the way before reforms kick in.
Some believe that activity may be the impetus for the Workers' Compensation Insurance Rating Bureau decision to pursue a suggested hike in California's advisory workers' compensation rates of nearly 7 percent. The filing will propose advisory pure premium rates that average $2.70 per $100 of payroll, 6.9 percent higher than the industry average filed pure premium rate of $2.53 as of July 1.
There were also significant front-end costs created by SB 863, which included the increased benefits for injured workers, and the newly created independent medical review and bill review processes.
Baker said it's not clear the reforms prompted WCIRB's decision.
"It may not have anything to do with SB 863," she said.
However, she said it's possible the increased loss experience in workers' comp may be due to "things getting closed quicker."
"You do have a slight increase as you're closing things," she said.
Addressing the independent medical review and independent bill review processes – IMR and IBR – Baker said she believes there are already people attempting to find loopholes, or take advantage of any weaknesses in the system.
"I'm going to assume there's some gaming," she said. "There's a little bit of evidence of that going on right now."
However, she didn't elaborate about what activities are cluing her and her staff into that activity, or just what those activities are.
Despite the gaming, Baker said there is evidence the IMR process, which she noted uses "evidence-based" facts to resolve disputes, is working. According to her, 73 percent of IMR applications have been denied.
"IMR represents a major paradigm shift for stakeholders in the workers' comp community," she said.
Much of Baker's talk was interspersed with references to "gamers" and "the underground economy," which she blames for a significant amount of cost overruns in the workers' comp system.
"We must level the playing field and eliminate the underground economy," she said, adding that her department is stepping up enforcement efforts to track down and punish bad actors in the system.
The qualified medical evaluator process is an area of the state's workers' comp system that needs cleaning up, according to Baker.
QMEs are qualified physicians who are certified by DWC's medical unit to examine injured workers to evaluate disability and write medical-legal reports used to determine eligibility for benefits.
QMEs include medical doctors, osteopaths, chiropractors, dentists, optometrists, podiatrists, psychologists and acupuncturists.
"It's a disaster," Baker said. "It's a major disaster."
Baker said there are more than 27,000 QMEs that are stuck in the system, and the problem with many of those QMEs may simply be improperly filled out paperwork.
She anticipated having those and other short-term problems with the QME process worked out by the end of the month, but that a long-term solution is needed.
"Long-term something has to be done to fix the QME process," she said.
Was this article valuable?
Here are more articles you may enjoy.