Washington Insurance Commissioner Mike Kreidler is looking for residents who might be victims of a Seattle attorney who has been charged with four felonies related to a $500,000 insurance settlement.
Seattle private law attorney Edward Joseph Callow and former Nationwide Insurance Claims Associate Fariborz Rahrovi were charged on Dec. 12 with first-degree theft, money laundering, perjury and obtaining a signature by duress. All charges are considered felonies.
The case involves the reported misappropriation of a $500,000 settlement and $25,000 advance from Nationwide. The money was intended for Callow's client, a car-accident victim who was left permanently disabled, unable to work and without a pension.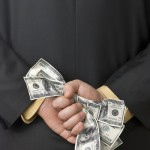 According to the charges, Callow told his client in 2010 that Nationwide paid a $250,000 settlement, of which the client agreed to give 33 percent to Callow as his fee. However, Nationwide Insurance paid a $25,000 advance to the victim, which Callow kept, and paid $500,000 to settle the claim. Callow allegedly gave his client just $165,000.
Rahrovi, a Nationwide employee, took $135,000 of the settlement for his role in the scam, while Callow kept the remaining $200,000 through a series of transactions in various accounts and names, according to the charges.
Nationwide fired Rahrovi on Nov. 20, 2012, after conducting its own investigation.
Callow's former client was unaware of the total settlement until Kreidler's office informed the individual.
"My mission is to protect consumers," Kreidler said. "The first step is to stop these two people who prey on victims who paid them for a service. We also need to know if anyone else was victimized."
Callow and Rahrovi will be arraigned in King County Court, at which time they will enter a plea.
If you have a client who was a victim of Callow, call the Commissioner's Special Investigations Unit at (360) 586-2570.
Was this article valuable?
Here are more articles you may enjoy.