The parents of a 3-year-old girl who suffered massive brain damage have filed a lawsuit against a Kailua, Hawaii dentist, alleging negligence and dangerous conduct in sedating the child.
Ashley and Evan Boyle filed the lawsuit last week against Lilly Geyer and unidentified staff members at Island Dentistry for Children, the Honolulu Star-Advertiser reported. The lawsuit seeks special and general damages.
The injured girl, Finley Boyle, was diagnosed with 10 cavities and in need of four root canals in her first dental exam, according to plaintiffs. The plaintiffs say the child returned Dec. 3 and was given high doses of Demerol, hydroxyzine and chloral hydrate, as well as nitrous oxide.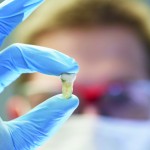 The girl has been unresponsive since then.
"She will probably not be with us much longer," said Ashley Boyle, a registered nurse. "We were all hoping. Even the doctors are in tears. We were all just waiting for her to wake up."
Geyer and her staff have not responded to requests from the newspaper for comment.
The plaintiffs' attorney, Rick Fried Jr., said there's no evidence all precautions were taken. He also said most of the dental work was unnecessary.
Dental records obtained by Fried show three notations on the child's vital signs that morning. According to guidelines by the American Academy of Pediatric Dentistry, vital signs should be monitored and documented at least every five minutes for patients undergoing sedation.
Boyle said she became aware of the problem when she saw emergency responders arrive. The staff also summoned a pediatrician down the hall, according to Boyle.
Geyer was issued a license to practice dentistry in the state in July 2005. As of last month, there were no records of complaints against her or her practice on file with the Hawaii Department Of Commerce and Consumer Affairs.
Boyle said her child would be healthy today if simple precautions had been taken.
Copyright 2017 Associated Press. All rights reserved. This material may not be published, broadcast, rewritten or redistributed.