A key part to California's sweeping workers' compensation reform is working, according to a new study and the people running the system.
More than 95 percent of workers' comp medical treatment requests are approved following the utilization review and independent medical review processes established by reforms passed in 2012 with Senate Bill 863, according to a study from the California Workers' Compensation Institute.
The study states: "The analysis dispels the assertion that these programs are generating wholesale denials of necessary care for injured workers."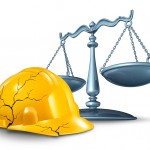 The charge has been made by some critics of the new system that the new review processes end up denying medical treatments being sought by injured workers, whom the reforms were intended to help.
SB 863 was designed to increase benefits for injured workers. It was also designed to reduce costs. Under SB 863, liens for reasonable medical expenses incurred by or on behalf of the injured employee are subject to a filing fee of $150.
Another change was the independent medical review, or IMR, process.
Under the process, a doctor treating an injured worker will submit a request for payment authorization, and an insurance adjuster may approve the request or ask that the request be sent to a utilization review doctor, who in most cases will review, but may reject the payment. The patent can appeal under the IMR process if treatment is rejected.
It's not yet known how many cases get appealed, but according to the Department of Industrial Relations, which oversees the Division of Worker's Compensation, there has been a flood of IMR cases.
"IMR was not prepared for the volume of cases coming in," said Lachlan Taylor, acting executive officer for the Commission on Health and Safety and Workers' Compensation. "It's gotten behind, but it's catching up."
DIR estimates roughly 70,000 IMR requests have been received since the process was initiated last year, and more than 5,000 have been decided.
"The rest are at various points along the pipeline," Taylor said.
He blamed the initial backlog partially to a delay in in getting the cases assigned.
He noted that the utilization review process, or UR, launched in 2004, "also got off to a rocky start," but it has since caught up.
The CWCI study states that some stakeholders assert that the flood of IMR requests was due to the widespread denial of care by workers' comp payors "who have programmed their UR systems to reject treatment requests regardless of the merits of the request."
On the other hand, the study states, that some applicants' attorneys have stated that failure to submit an IMR request on every UR denial could constitute malpractice, which could also explain the surge of IMR requests.
CWCI President Alex Swedlow said the study is the first hard look at the medical disuput resolution process in California, which is a key part of the workers' comp system and a crucial part of the reforms.
"What this study does is it provides a full concept of medical dispute resolution," Swedlow said.
Based on the medical treatment utilization schedule or other guidelines, 75 percent of all treatment requests are being approved at the initial level without further review, according to the study.
Out of the one-fourth of cases that get elevated for further review, 23.4 percent of the time that treatment is either modified or denied, the study shows.
When it's all added up, that means less than 5 percent of requests are either modified or denied, according to CWCI.
Looked at on a boarder platform, there are roughly 16.5 million medical treatment requests, and less than 5 percent fall outside of standard of care and end up being ultimately rejected, Swedlow noted.
"The system is working as intended," Swedlow said.
DIR's Taylor said the division's findings reflect what's shown in the study.
"That's consistent with what we've seen here," he said. "We're pleased that the CWCI study shows that most treatment is being approved. And when the insurance carriers' UR reviewers deny treatment, the independent reviewer believes they are correct most of the time."
While speaking during a worker's comp conference in California in October 2013, DIR Director Christine Baker said the IMR process early on seemed to be functioning well, but that people were already were attempting to find loopholes, or take advantage of any weaknesses in the system.
"I'm going to assume there's some gaming," she said during the California Workers' Compensation & Risk Conference in Dana Point. "There's a little bit of evidence of that going on right now."
While improving the review process is a crucial step in reform, Swedlow said utilization still needs to be looked at critically.
"We still have a high level of opioid use," he said. "Thirty percent of all outpatient pharmaceuticals are for opioids."
Swedlow noted that's almost twice the level as in previous reforms, after which opioid use fell.
That leaves a critical question to be asked, he said.
"Are we approving too many opioids?"
Was this article valuable?
Here are more articles you may enjoy.