There are several workers' compensation-related bills moving through Hawaii state legislature that one trade group is watching closely.
The National Association of Mutual Insurance Companies is keeping its eye on three workers' comp-related bills the group worries can impact costs and make life more difficult for insurers, agents and employers.
Dealing with workers' comp legislation in Hawaii is an annual thing for Christian John Rataj, NAMIC's senior director of state affairs for the Western Region.
"Welcome to Hawaii," Rataj said. "There's just generally a fair amount of legislation in Hawaii on workers' comp each year."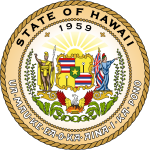 He estimates there are between five and 10 workers' comp related bills introduced by the Legislature each year.
"It keeps me busy," he said.
Senate Bill 2127 is one bill the group is worried about. Among the changes to the law the bill proposes to make, it states that temporary partial disability benefits must be paid by an employer or insurance carrier within 14 calendar days after the end of an employee's customary work week. Following that period there will be a 20 percent penalty applied to the unpaid compensation.
A hearing was held on Jan. 24 and it was deferred today, when the bill is set to be discussed in the Senate Committee on Labor and Public Employment.
The concern from NAMIC is that the bill changes the way in which the period for prompt payment is determined.
"They use different metrics for determining it," Rataj said, adding that it makes no sense starting the clock from the end of work week. "What's the rationale for making such a change?"
Statutes currently give a deadline for prompt payment as 31 days after it becomes due, as provided by the final decision or judgment, and that payment of temporary total disability benefits must be paid within 10 days after the employer or carrier has been notified of the disability.
NAMIC's argument is that current law has "a clear and rational starting point for calculating when an employer or insurer has failed to make a prompt payment."
For compensation pursuant to a final decision, the deadline calculation date is the date the compensation is payable under the terms of the judgment, and for a temporary total disability benefits payment the deadline is the date of the notice of the disability.
However, the proposed provision for payment of a temporary partial disability is related to an employee's customary work schedule, which is unrelated to a determination of workers' comp disability claim, according to Rataj.
He also argues that shortening the timeline will create an unnecessary administrative burden and claims adjusting expense for insurers because of a provision in the bill states says an employee's complete record must be made available within 14 days.
"A person may have preexisting injuries or may have overlapping workers' comp injuries, that's a lot of information to go back and look at and it's important information," Rataj said. "To have the requirement makes sense. But within 14 days? How is that doable?"
Another bill, House Bill 1961, deals with workers' comp in that it proposes changes to the process for selecting a mutually agreed upon qualified physician for an independent medical examination and permanent impairment rating examination.
The bill is set to be heard in the House Committee on Labor and Public Employment on Friday.
While that sort of collaborative process may sound like a good idea in theory, it reality it will be "plagued by unnecessary conflict between the parties over the mutual selection and striking of recommended physicians," according to Rataj.
The proposed amendments also have a number of other provisions that Rataj said are likely to increase costs within the workers' comp system, such as allowing for the selection of an out-of-state physician if an injured worker does not reside in Hawaii.
The employer or insurer is solely responsible for the cost of the medical examinations, so the allowance of the retention of an out-of-state physician could be a workers' comp insurance rate cost-driver, Rataj said.
House Bill 1974, which passed on Jan. 24 out of the House Committee on Labor and Public Employment was referred to the House Finance Committee, would require the Director of Workers' Compensation to update the medical fee schedule annually, whether a revision is needed or not.
Current law gives the director the discretion to update the medical fee schedule every three years or annually, as required.
Rataj said he doesn't see the public policy rationale for mandating an annual medical fee schedule update.
However, of greater concern is that HB 1974 does not provide a statutory cap on how high the medical fee schedule rate ceiling can be set and it doesn't provide statutory guidelines for how the medical fee schedule should be updated.
It could be argued that the bill authorizes the director to establish a fee ceiling at any level higher than the 110 percent of fees rate prescribed in the Medicare Resource Based Relative Value Scale.
The reason behind medical fee schedules is to keep workers' comp medical costs down, Rataj noted.
"If there is no set statutory medical fees annual ceiling cap, worker's compensation insurers will be denied necessary underwriting information they need to calculate their claims exposure, which will seriously hinder them in their ability to provide employers with fair and accurate workers' compensation insurance rates," Rataj said.
Because the bill requires the director to take action every year, he can increase it by any amount above this base, and that opens up the process for stakeholders interested in raising the cap to vocalize their wishes annually, he added.
Was this article valuable?
Here are more articles you may enjoy.