Kevin Kolenda, 56, a Connecticut businessman who has been reportedly defrauding golf tournaments and golfers for two decades, was sentenced Friday in King County Superior Court in Washington.
Judge Jean Rietschel sentenced Kolenda to 86 days with credit for time served and ordered him to pay $15,000 in restitution and $550 to the Washington state Victims Assistance Fund.
Kolenda pled guilty to three felony charges in October 2013 after Insurance Commissioner Mike Kreidler's Special Investigations Unit pursued him for selling insurance without a license and for failing to pay hole-in-one awards that he was contractually obligated to pay.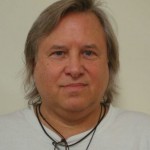 Kolenda illegally sold hole-in-one insurance policies to golf tournaments in Washington and then failed to pay the prizes when golfers scored holes-in-one. He defrauded Washington tournaments and golfers in 2003, 2004 and 2010 for prizes ranging from $10,000 to $50,000, according to Kreidler's office.
"I am delighted that Mr. Kolenda has finally been brought to justice after years of thumbing his nose at state regulators, golf tournaments and charities, and golfers," said Kreidler. "We never gave up on trying to put Mr. Kolenda out of business. Washington doesn't tolerate insurance scammers and fraudsters."
Kolenda has been in business since 1995 and used several business names: Golf Marketing, Golf Marketing Worldwide LLC, Golf Marketing Inc., Hole-in-Won.com, and Hole-in-Won.com Worldwide.
He has been investigated or prosecuted for similar charges in Montana, Ohio, Georgia, California, New York, Hawaii, Alabama, Massachusetts, Florida, Connecticut and North Carolina, according to Kreidler's office.
In December 2012, Kolenda was extradited to Washington from Connecticut. He was arrested and jailed in Connecticut in September 2012 after failing to appear in King County Superior Court for an arraignment for five felony charges. Consequently, the judge issued a bench warrant for his arrest. Kreidler's office issued a cease-and-desist order in 2004 and a $125,000 fine in 2008. Kolenda never paid the fine.