Businesses that collect and use hair samples, finger prints and retina scans to identify their customers could face tough sanctions for inappropriately handling such material, under a measure headed to the Idaho House.
The State Affairs Committee this week approved new privacy standards for full debate.
Republican Rep. Ed Morse of Hayden Lake fears technological advances in collecting biometric information have outstripped laws governing how that information can be used.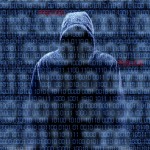 Morse says his bill, which carries with it fines of $1,000 for abusing biometric data including selling it without permission, helps "level the playing field."
Though garbage companies collect trash with traces of DNA, the bill leaves them alone.
And though this measure deals with the private sector, Morse says governments' collection of data remains "fertile ground" for future regulation.
Copyright 2017 Associated Press. All rights reserved. This material may not be published, broadcast, rewritten or redistributed.