A lawsuit against General Motors Co. filed this week in San Francisco seeking class action status includes plaintiffs who own cars outside GM's recall of 1.6 million vehicles.
The suit claims that a wider set of GM vehicles than the company has recalled have faulty ignition switches. Chevrolet Cobalt cars made as late as 2010 had poor placement of the ignition switch that made it easier for drivers to inadvertently bump keys into the "accessory" position which, the suit filed by a coalition of U.S. law firms claims, renders airbags useless in a crash.
Most of the vehicles GM has recalled are Cobalt cars from model years 2005 to 2007 or Saturn Ion cars from model years 2003 to 2007.
A separate wrongful-death lawsuit, filed in Alabama by a former employee of Delphi Automotive, maker of ignition switches supplied to GM, claims the automaker concealed information about the ignition switch responsible for a crash that killed his daughter.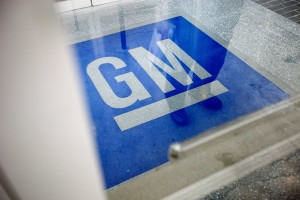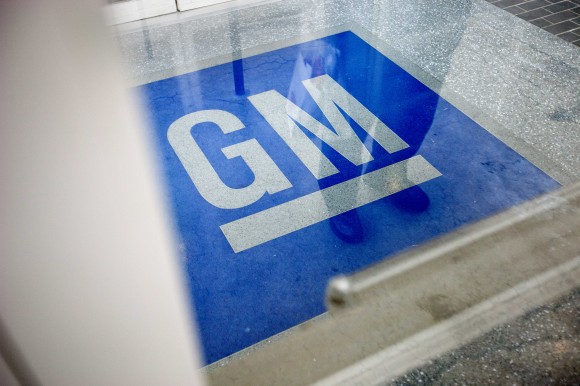 That lawsuit was brought by Steve Smith in Alabama state court on Monday and names GM as a defendant, as well as Delphi which supplied the ignition switch to GM.
Both lawsuits were filed on Monday.
GM in February recalled 1.6 million vehicles and issued related service bulletins to dealers with suggested remedies in 2005. GM has linked the ignition switch problems to 12 deaths. The company has apologized for how it handled the recall.
The suit seeking nationwide class action status involves 13 named plaintiffs from nine states and the number of plaintiffs is expected to grow, according to a statement by one of law firms involved, Grant & Eisenhofer.
The Grant & Eisenhofer statement lists 10 law firms representing the plaintiffs.
Both the California-filed and the Alabama-filed lawsuits claim that GM knew of problems with ignition switches on some of its vehicles as early as 2001 but failed to take the proper steps to fix the defects.
A spokeswoman for Delphi did not immediately return a request for comment.
GM's communications office on Tuesday declined to comment on either lawsuit.
"We are recalling all of the vehicles that were manufactured with the specific ignition switch involved with this condition," said a GM spokesman in an emailed statement.
But the lawsuit filed in San Francisco covers owners of Cobalt cars made from 2005 to 2010, beyond the scope of 2005 to 2007 model years covered in the GM recall.
From 2008 to 2010, GM sold nearly 400,000 Chevrolet Cobalt cars in the United States. Model years start ahead of calendar years. GM sold more than 200,000 Cobalt cars in calendar year 2007, according to auto industry research firm Autodata.
The lawsuit does not include Saturn Ions beyond the scope of the 2003 to 2007 model years recalled by GM.
GM's "own engineering documents reflect that the defects transcend just the ignition switch and also include the placement of the ignition switch" on the steering column, according to the California-filed lawsuit.
The wider lawsuit claims that GM engineers suggested one remedy that was rejected by the company that would have called for a protective covering, or shroud, around the ignition switch that would have kept a driver from forcing the key into the "accessory" position.
Delphi Worker Alabama Lawsuit
Smith, the former Delphi employee, claimed that his daughter, Aubrey Wallace Williams, was driving a 2006 Chevrolet Cobalt on a highway in Alabama when the ignition switch failed, causing the engine to shut off and turning off power in the vehicle. The car became uncontrollable and crossed into a different lane where it struck an 18-wheeler truck, the complaint said. Williams was killed instantly, it said.
Smith retired about three years ago. He did not design, work on or have any other involvement with the ignition switch, according to his lawyer, Jere Beasley of the firm Beasley Allen.
GM has faced a growing number of lawsuits since the recall was announced. Numerous proposed class actions have been filed by customers who say their vehicles lost value or were unusable as a result of the defect.
GM has also been hit with at least one wrongful death lawsuit on behalf of three teen-age girls who were injured or killed in a 2006 accident involving a recalled 2005 Chevy Cobalt.
(Additional reporting by Bernie Woodall in Detroit; Editing by Noeleen Walder, Matthew Lewis and Cynthia Osterman)
Topics Lawsuits California Claims Alabama
Was this article valuable?
Here are more articles you may enjoy.